In any survival situation, having the tools to help you succeed can make a world of difference. This multifunctional tactical shovel can be a lifesaving tool that is lightweight and folds up nicely to be stored in any bag.
This survival shovel has at least 10 functions:
Shovel
Hoe
Saw
Bottle Opener
Axe
Knife
Fire Starter
Glass Breaker
Hammer
Wrench
Screwdriver
If you are a survivalist, a hunter, going camping, or just prepping an emergency bag for the future, this shovel can come in handy in a pinch and is made of military carbon-grade steel. With aerospace-grade aluminum pipes for the pole, you can be sure that regardless of the task at hand, this multitool will get it done.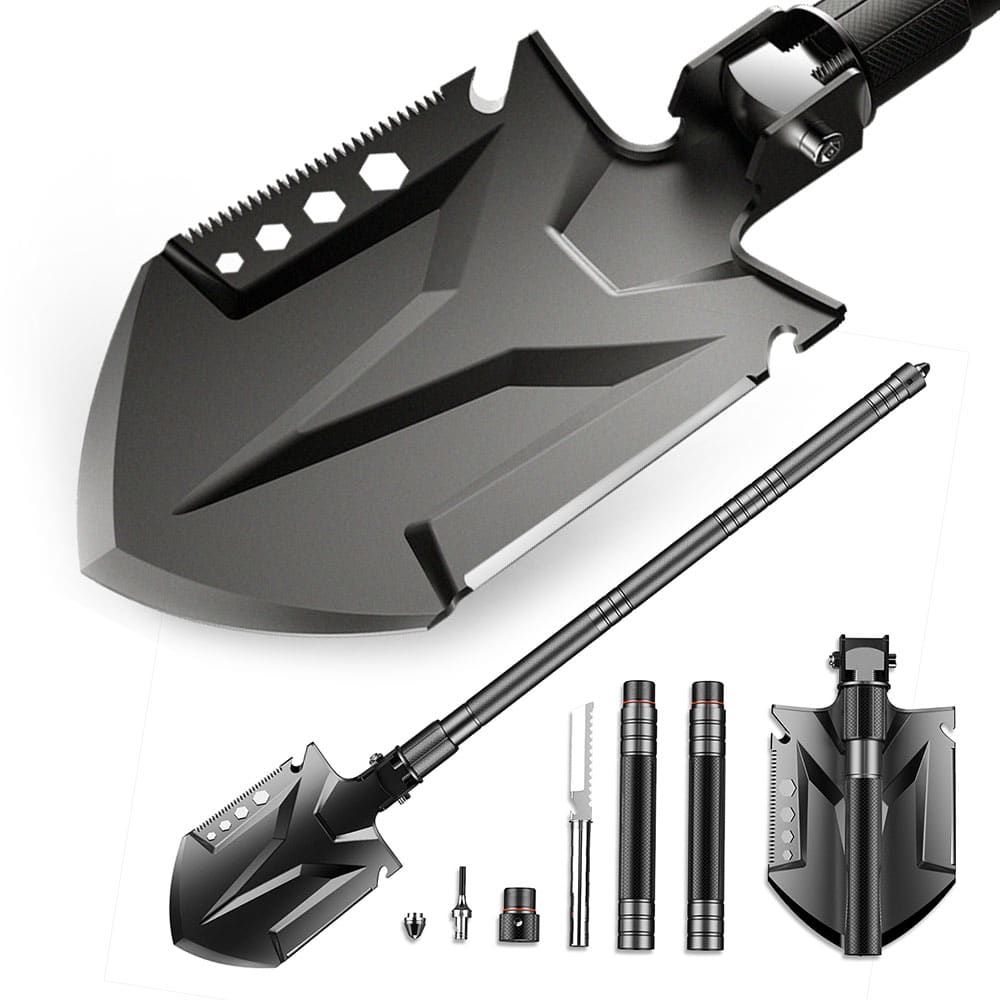 At Sirius Survival, quality is our goal.  We use only the best manufactures and test every shipment we receive to ensure accuracy and quality standard.  That being said, if you're not satisfied simply return for a full refund.
Not Just a Shovel - Multiple Different Uses
Ideal for any of the following situations:
Off-roading
Camping
Hiking
SUVing
Backpacking
Fishing
Disaster Recovery
RV Camping
There is no tool that can do everything, but this comes about as close as you can! Make sure to pick this item up for yourself or anyone interested in Off-roading, Camping, Hiking, SUVing, Backpacking, Fishing, Disaster Recovery, RV Camping, and a must have for Expeditionist, Cadet, Scout, Military Personnel, Hikers, Camper, Hunter, Fisherman, Gardener & Survivalist.
Also doubles as a great holiday gift item!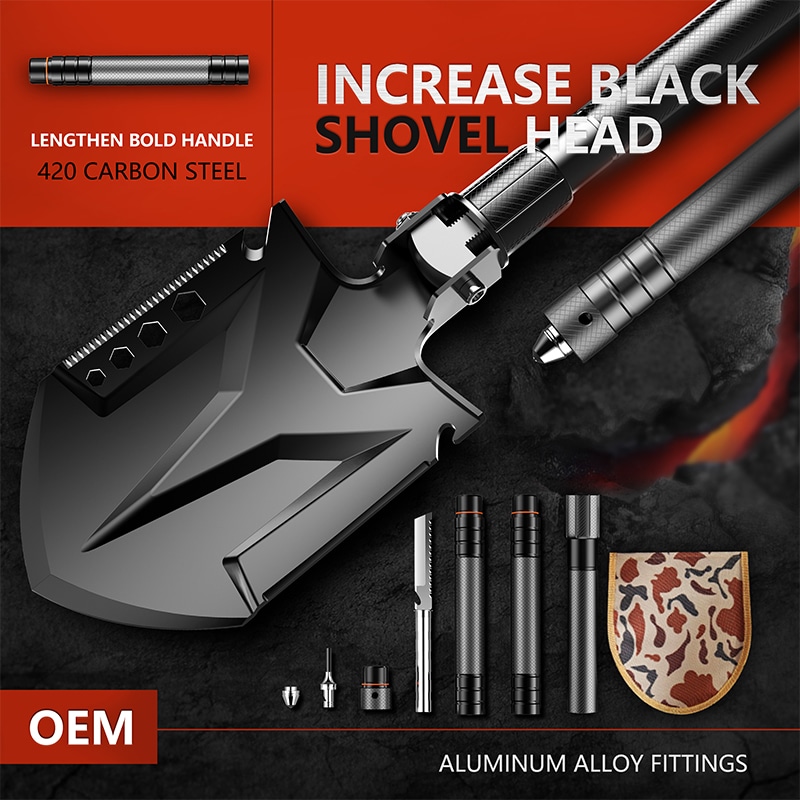 Specifications:
Total Assembled Length: 32.25 Inches
Weight: 2.9lbs