TACTICAL SURVIVAL BACKPACK
PERFECT FIT FOR YOUR LIFESTYLE.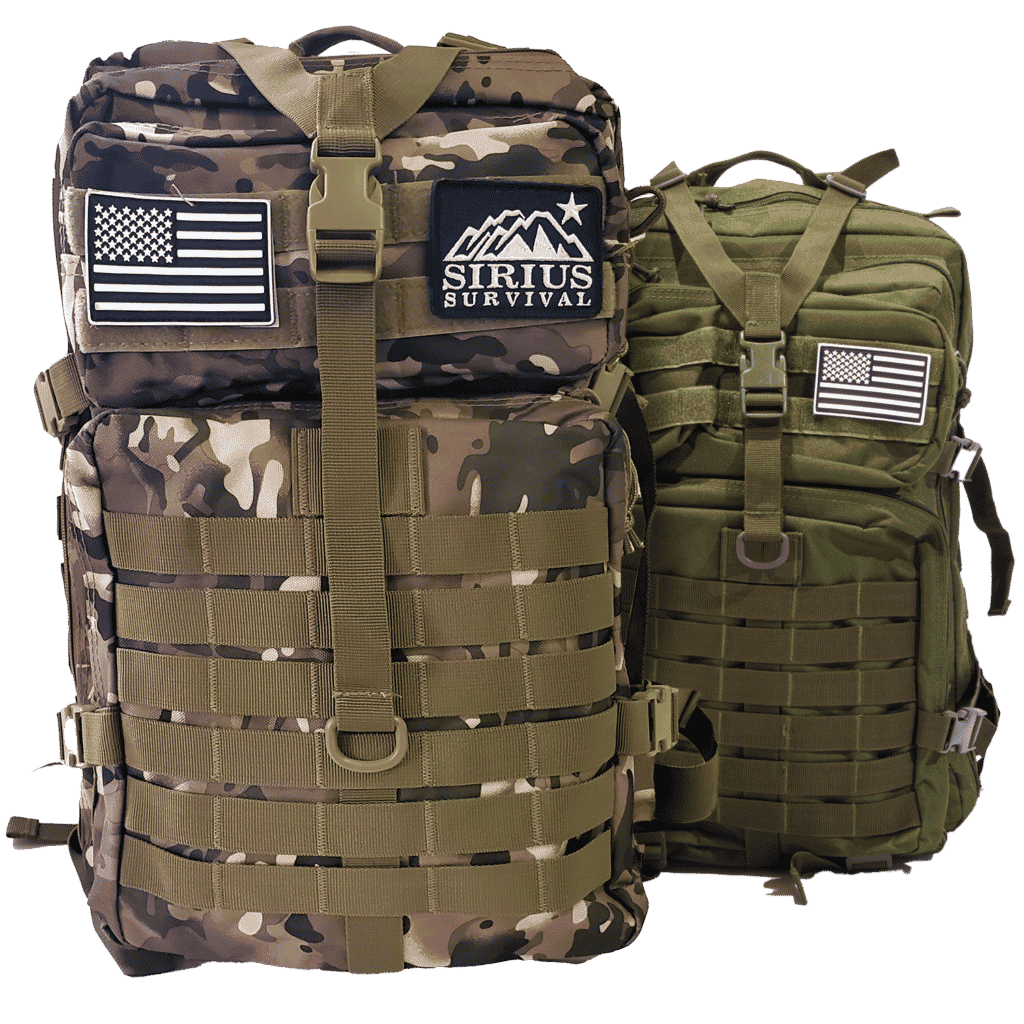 This outdoor survival backpack is the perfect bag to keep you fully equipped for whatever adventure or trek awaits you.
When it comes to be ready for any event life throws your way, planned or not, having a survival backpack is crucial. Not all tactical bags are created equal though, and by the time you find out, it's usually not at a good moment. So why not make sure you have a reliable bag that is made of 900D high density Oxford fabric, making is resistant to harsh weather and water resistant.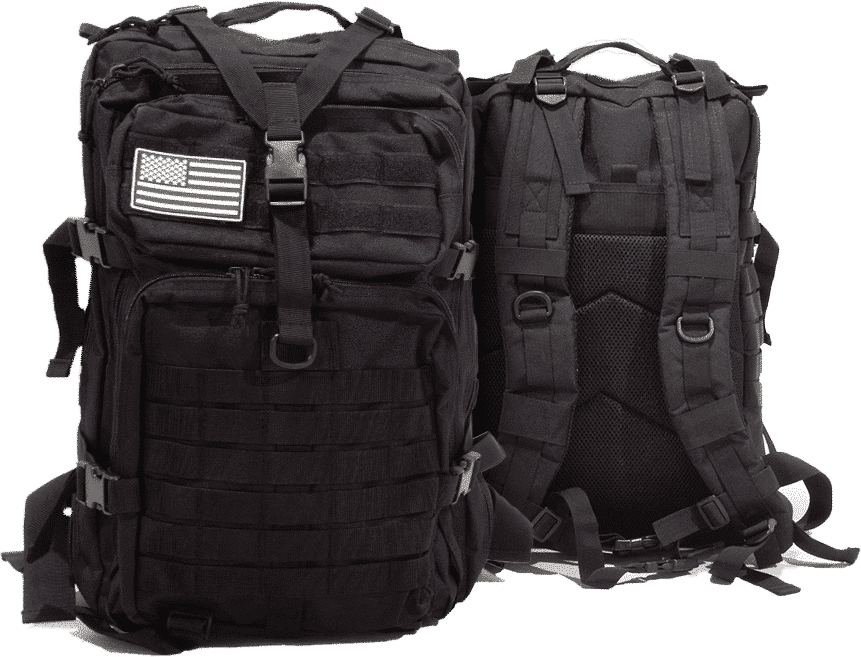 When you need to keep your belongings safe and secure, feel safe with the Survival Backpack.
COMES IN 4 DIFFERENT STYLES
Get yours in the color of your choice, all with hook and loop patch areas so you can customize your bag. Includes USA Flag Patch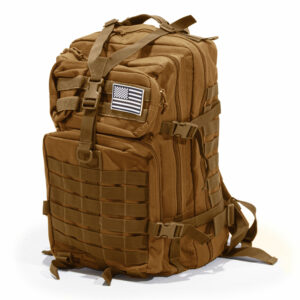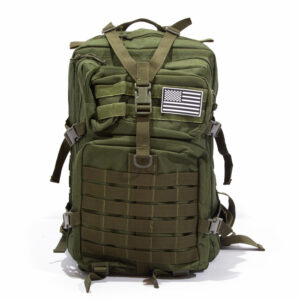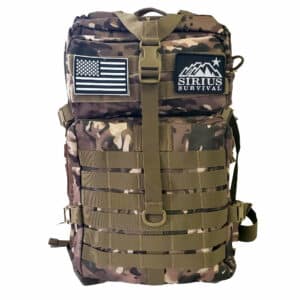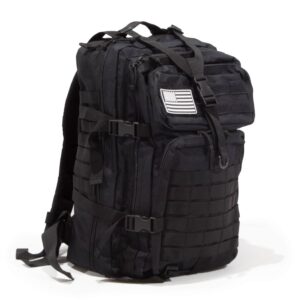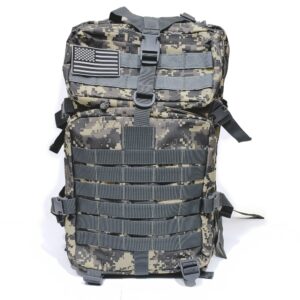 FEEL SAFE WITH YOUR PURCHASE
At Sirius Survival, quality is our goal. We use only the best manufactures and test every shipment we receive to ensure accuracy and quality standard. That being said, if you're not satisfied simply return for a full refund.
DURABLE & WATER RESISTANT:
Made of 900D high density Oxford makes this bag resistant to almost any condition you will encounter. Scratch, abrasion and tear resistant, and the fabric is waterproof, giving all of your belongings safe inside.
EXTRA LARGE CAPACITY:
This bag is ideal for any extending hunting/camping/hikinh/climbing/traveling you may do with a 50L capacity. With plenty of pockets to organize and sort your belongings for quick access on the go. Extra buckles to keep all of your contents extra secure on your journey.
COMFY ERGONOMIC DESIGN:
With easy adjustable shoulder straps that are padded and webbed for maximum comfort when carrying. Also has adjustable waist straps for support while carrying a heavier load.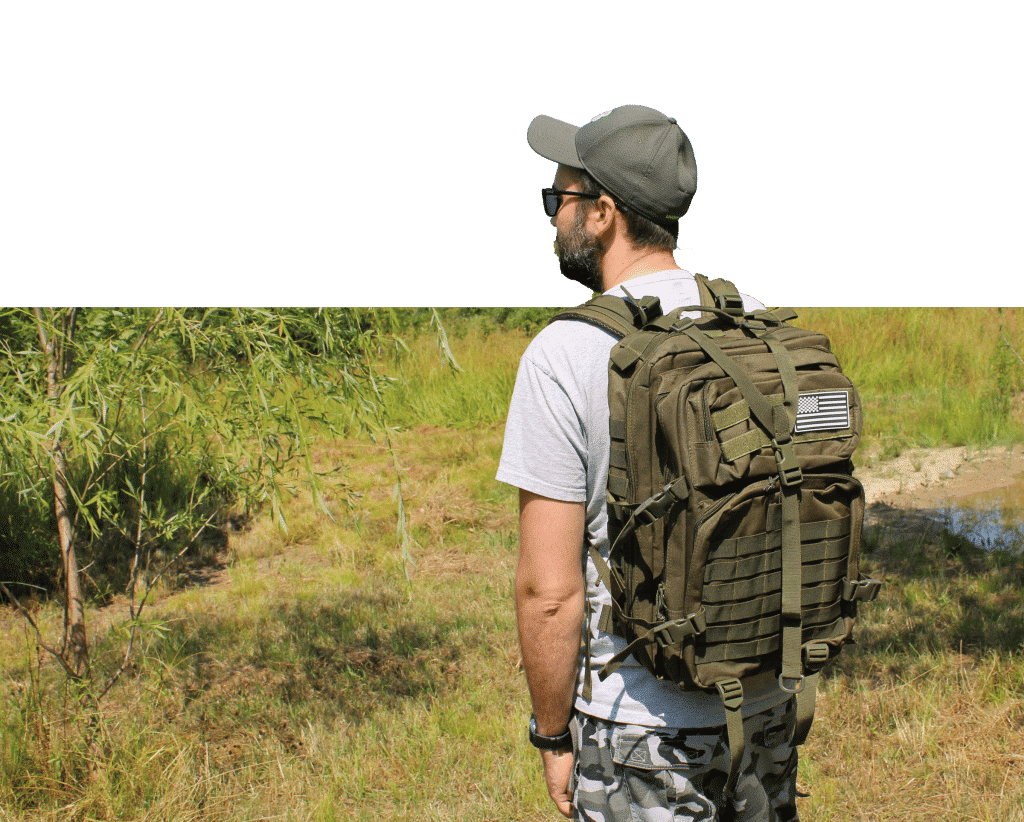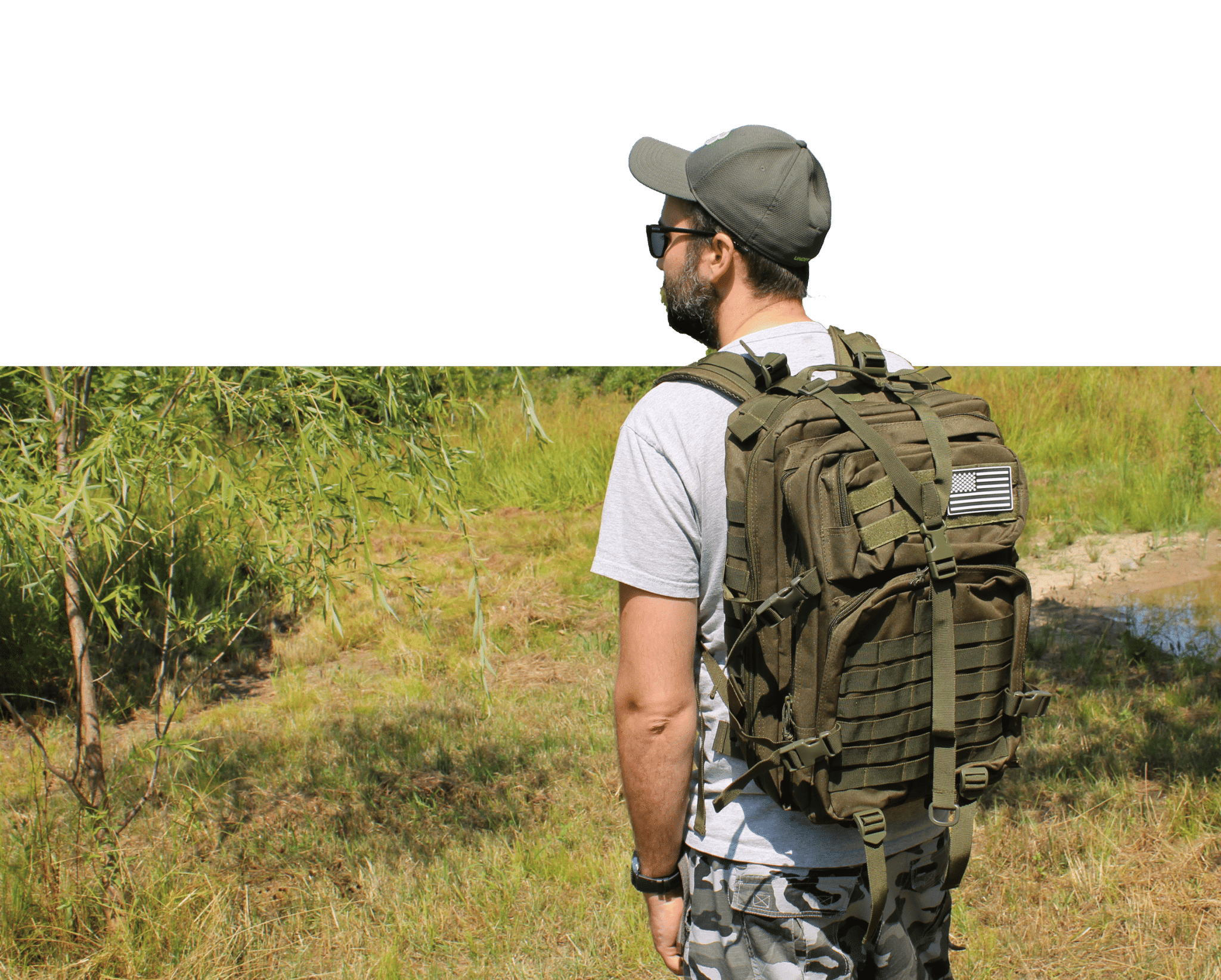 Massive 50L capacity fits more then just about any other bag like this.  Make sure you have all the gear you need.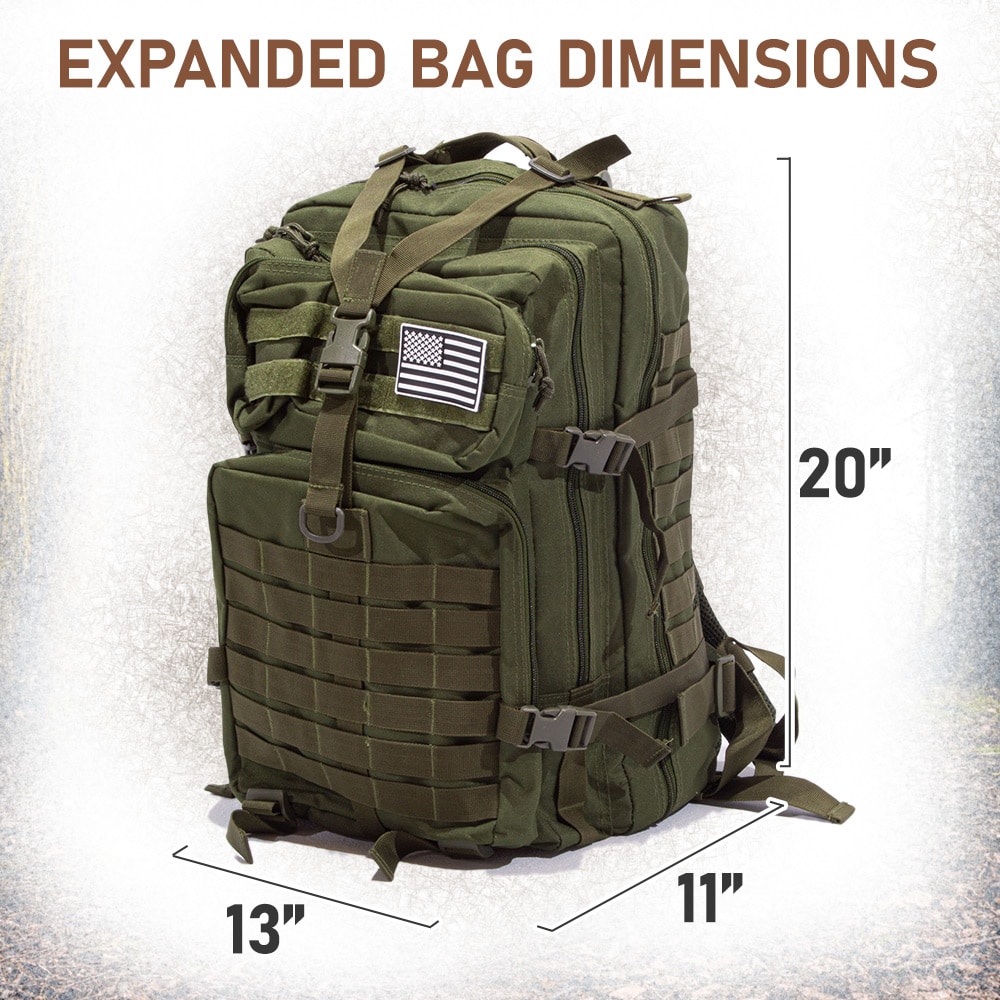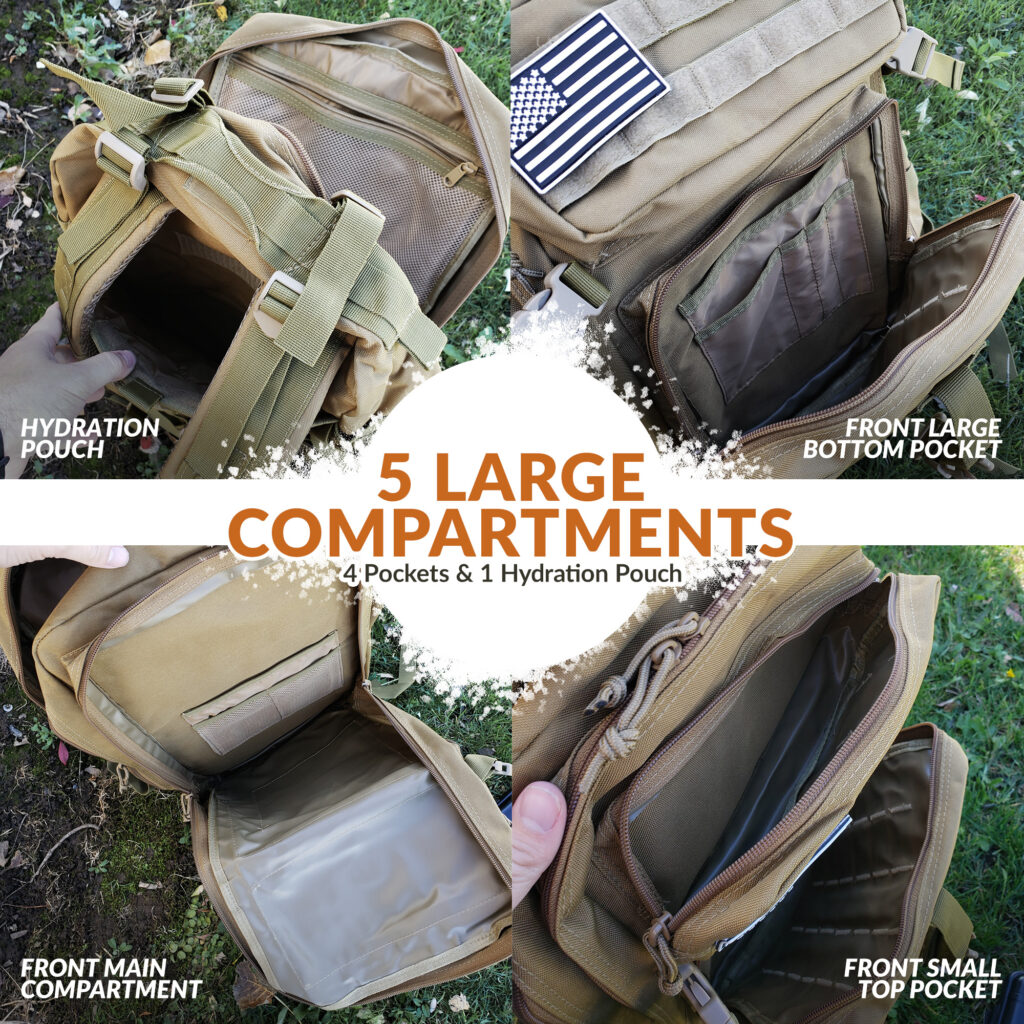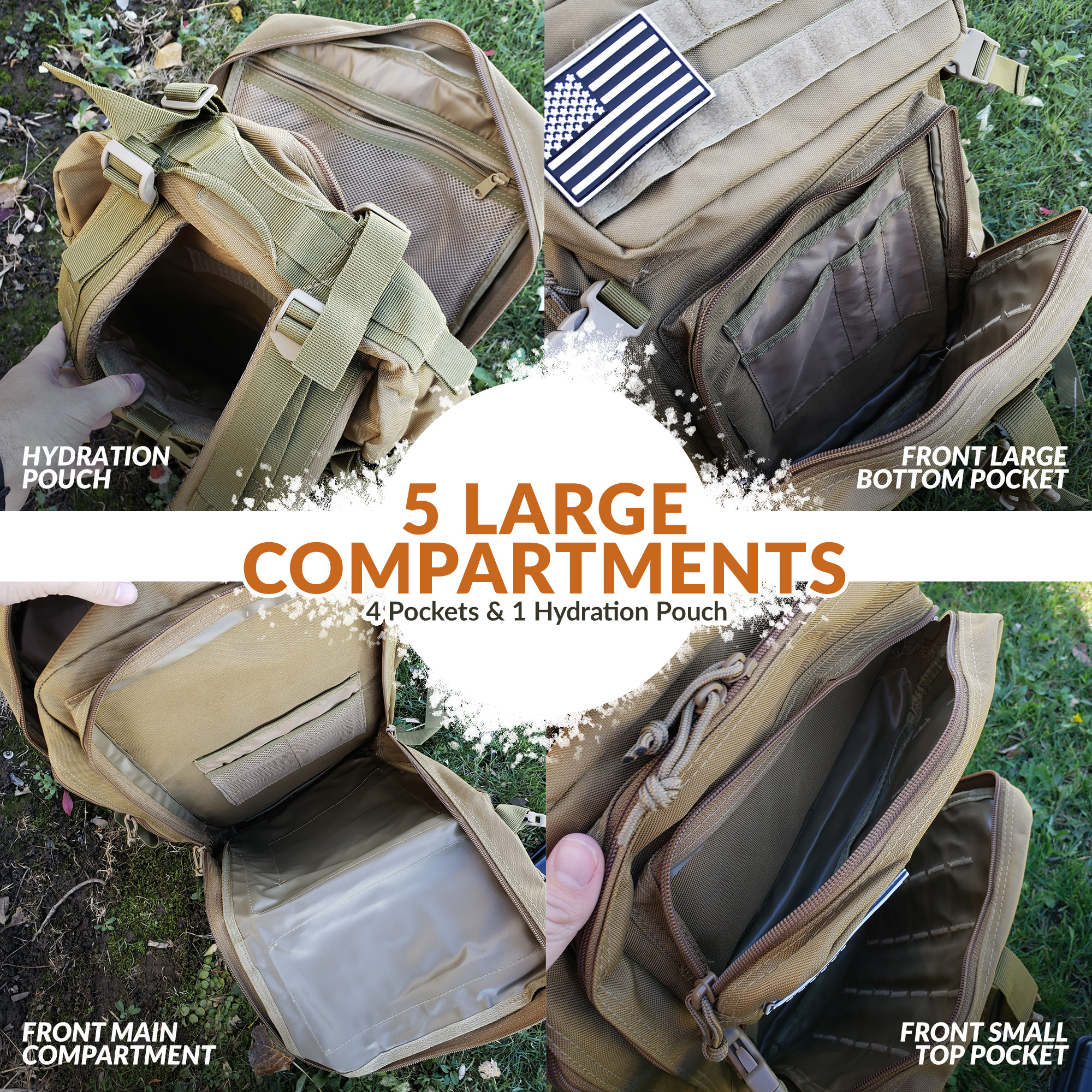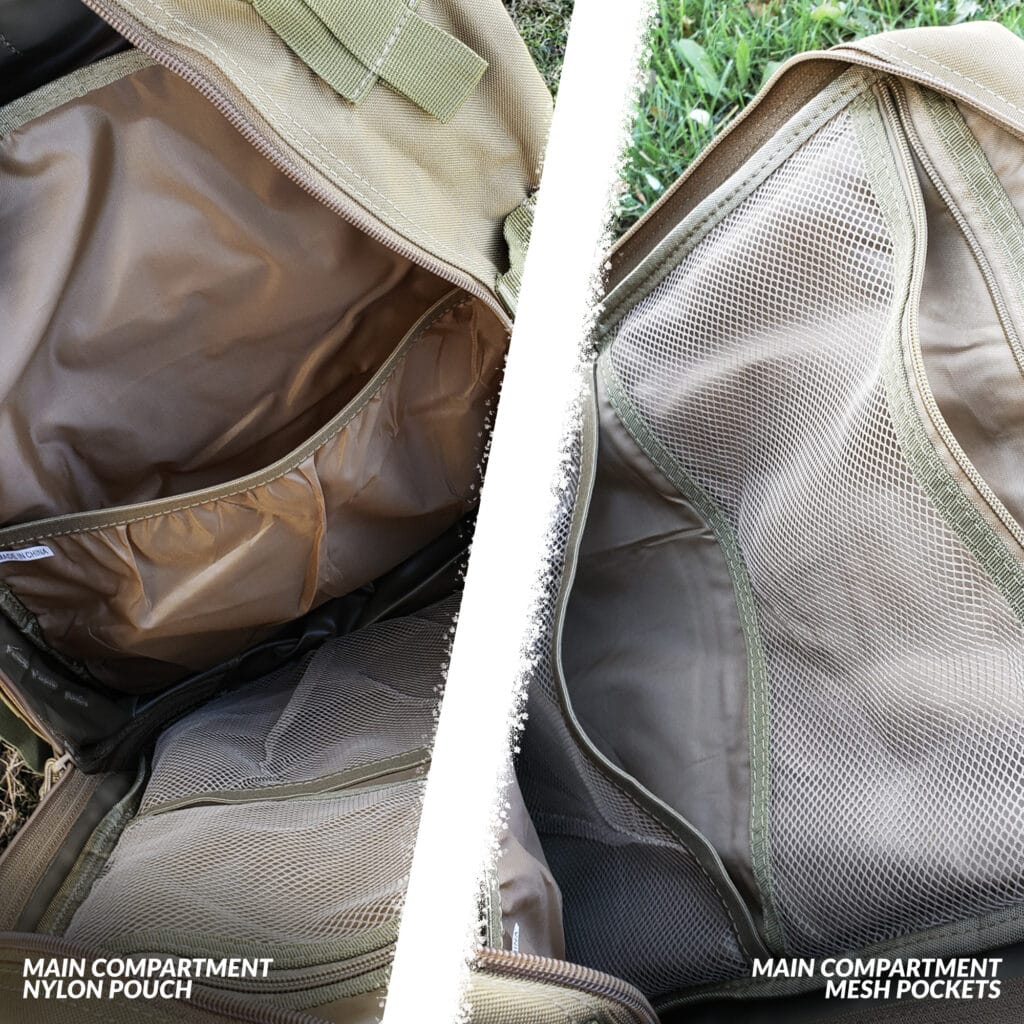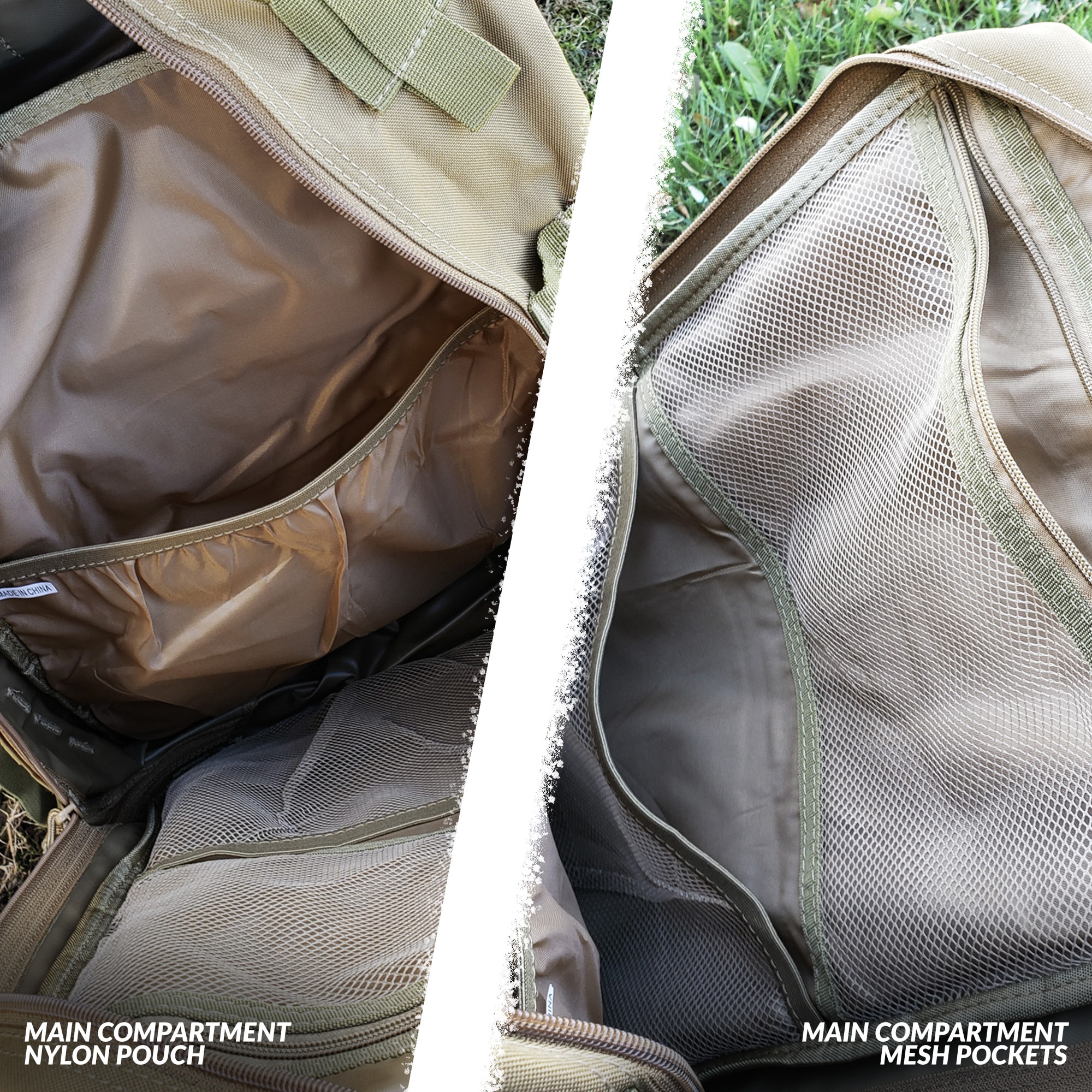 WHAT OUR CUSTOMERS ARE SAYING
This bag really is perfect. Comes super compact but it expands a TON. It's huge! Bag has tons of practical pockets all over the place, really easy to organize and keeps everything secure. I might end up buying more than one of these, one to keep for emergencies (why i bought this one) and one just to use for trips!
Bag is very heavy duty. Has plenty of space for your stuff. I have beaten the crap out of this thing on the trail and you wouldn't even know it. My son is in the army and suggested a bag like this for use, really has come in handy. You can easily fit days worth of stuff in here wherever you are travelling to.
This back pack is AMAZING! It has tons compartments and straps with buckles to secure my stuff. Inside each zipper compartment are other smaller compartments to store and organize items. This backpack is perfect for backpacking, hiking, hunting, travel etc. and would make a gift for anyone who uses military style gear for their hobby or job. I got it for my husband and I to take on our hiking trip this year in Adirondacks and I'm excited to see exactly how much we can fit into this thing!