Stay charged anywhere you go.
The DuraHub is a super rugged and ultra capacity, portable battery bank that can charge up to 4 devices at once, even using QI wireless.  It stores the equivalent of a week's worth of recharge for most phones.  Even better, it recharges itself when left in the sun!  You can also speed charge it via plug.
With our solar powered battery bank at your side, you're free to go where you want. Rain or shine, day or night, this battery bank will keep you charged and good to go. Charge it back up in the sun and you are good for up to 7 or more days.  For faster charging you can also charge it via plug.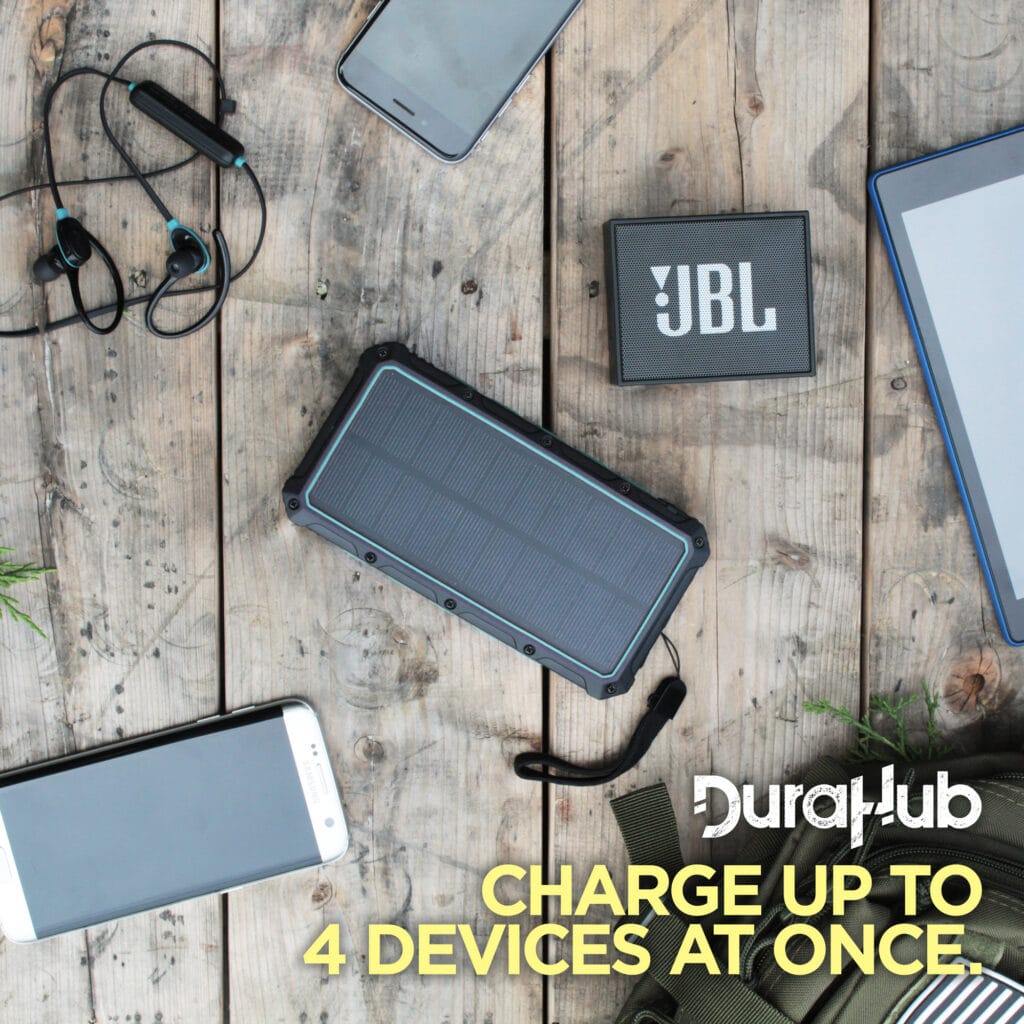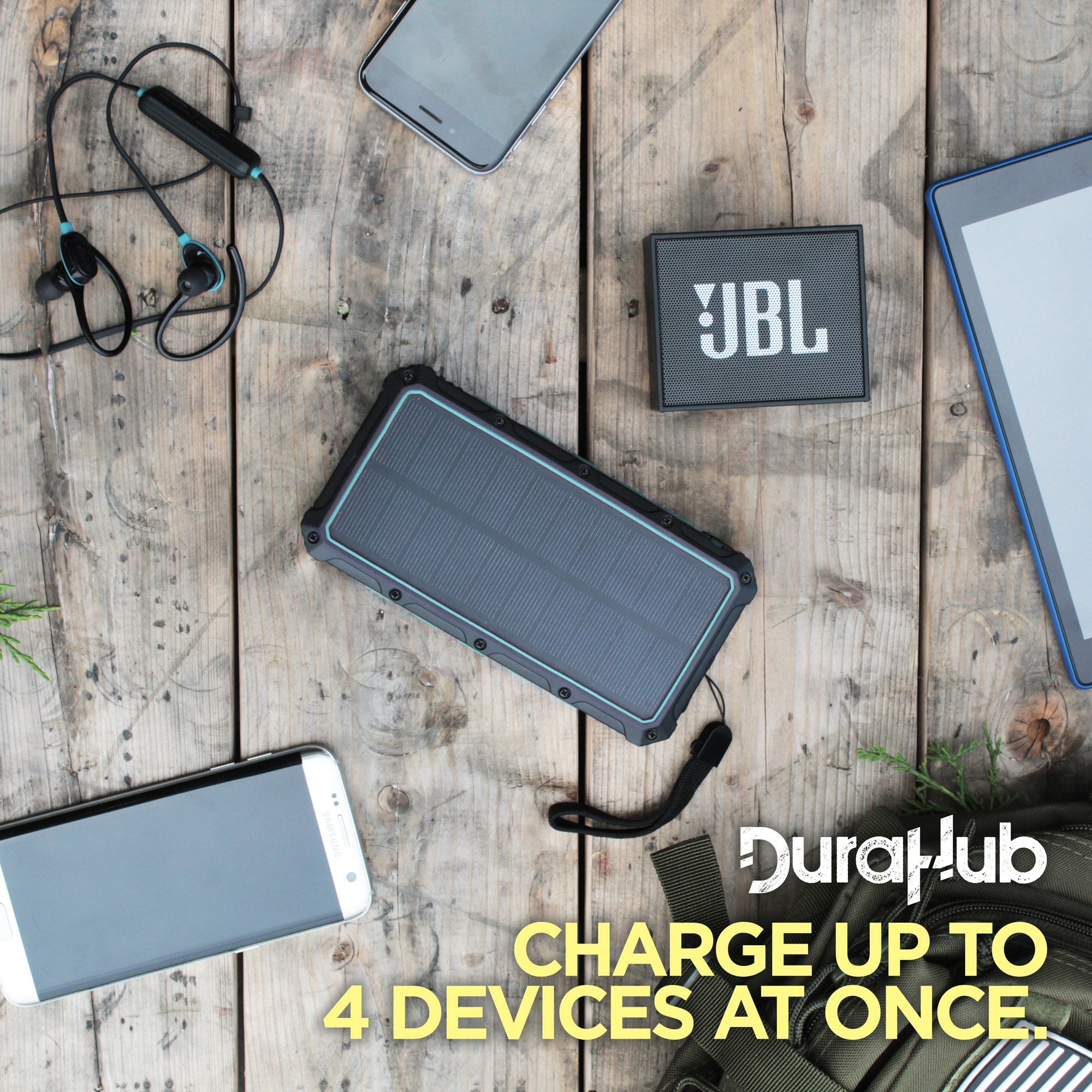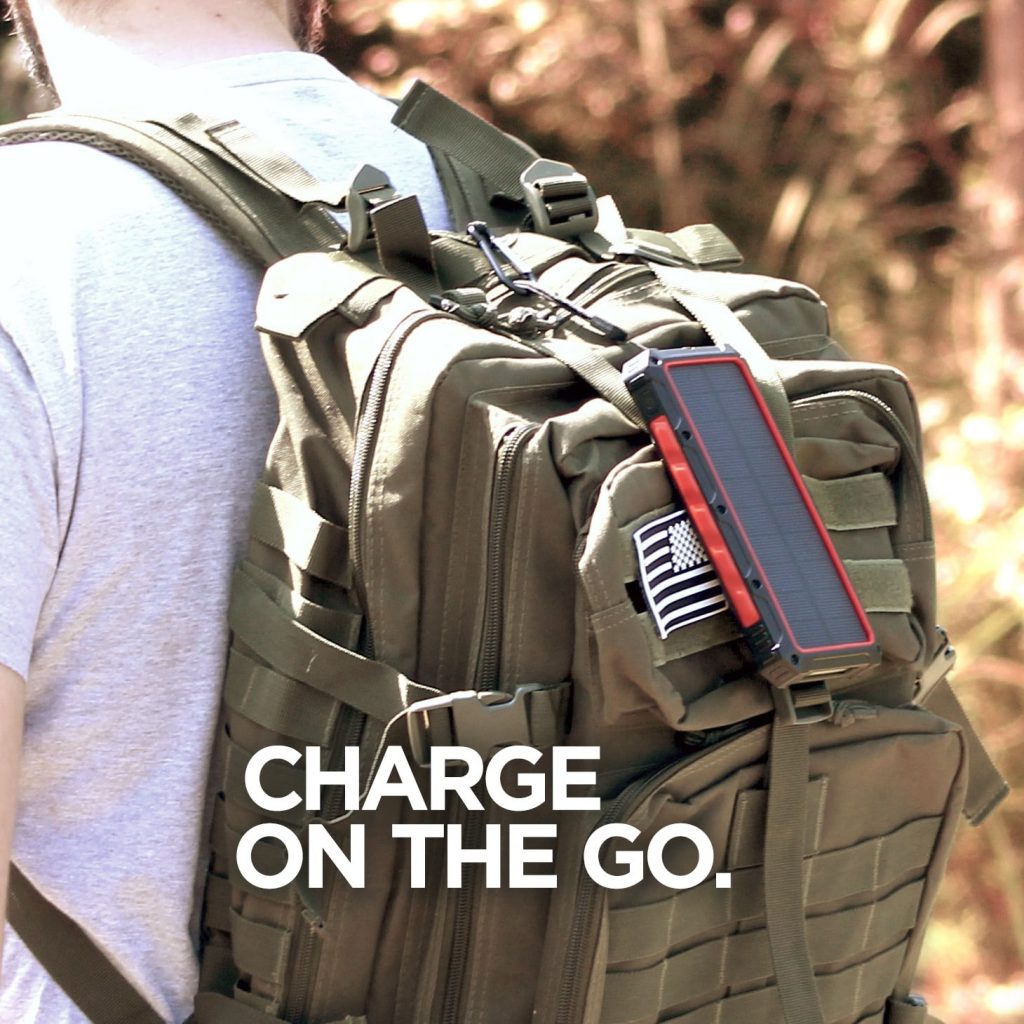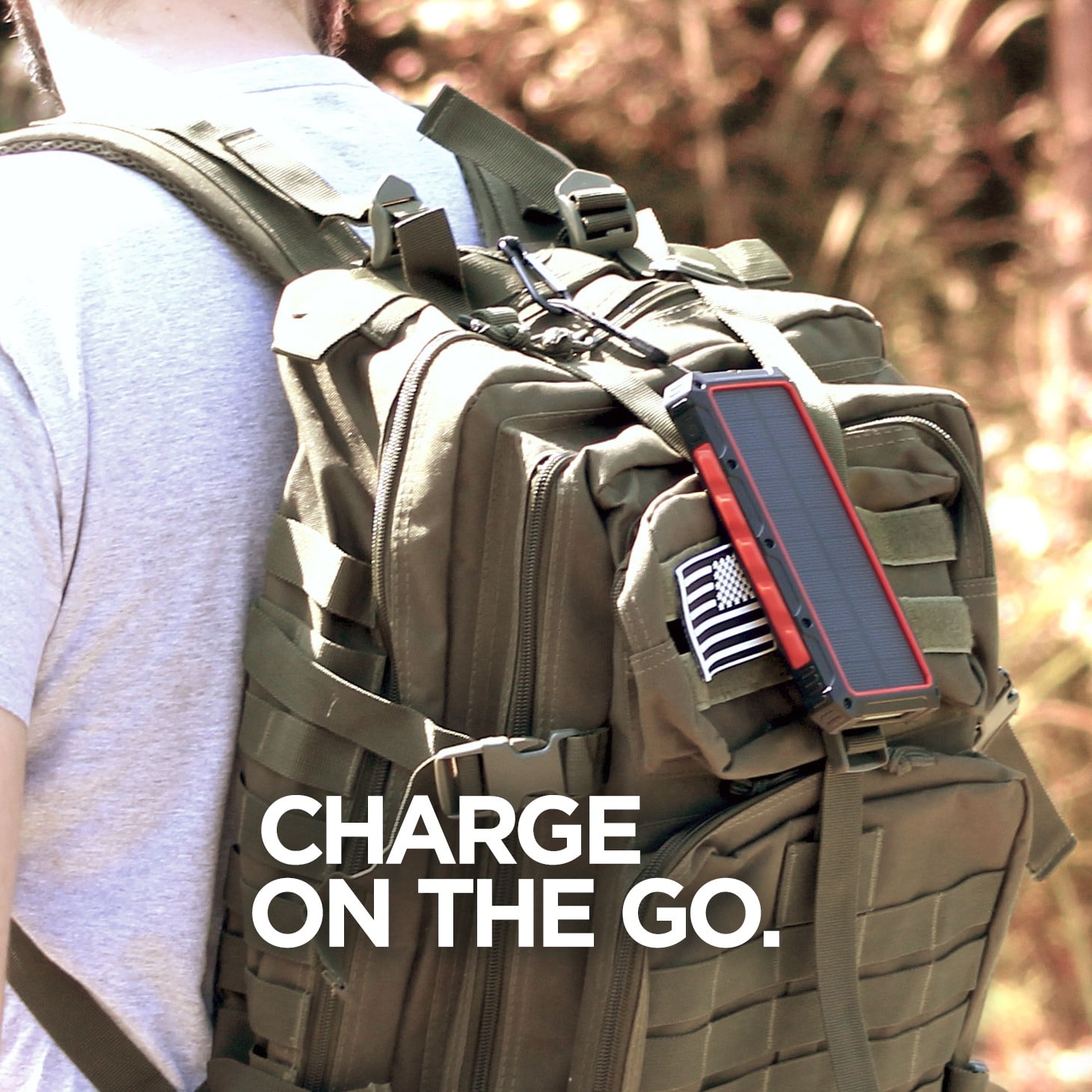 This solar panel portable charger is perfect for any of the following situations:
Camping
Hiking
Boating
Travelling
Beach days
ATVing
Emergency Situations
Cookouts
Survival Bag Necessity
Why Choose Our Solar Bank?
Powerful Battery: With the actual 20,000 mAh battery, you will be able to charge your phone 7-10 times. The Li-Polymer battery has gone through rigorous testing to insure durability.
Wireless Charging: No reason to pull out the cables to charge your device if it supports QI. Make cords a thing of the past and enjoy the ease of setting your phone on the battery bank.
Built Tough to Last: Built with a protective cover able to take a beating, our device is waterproof and shockproof. Not to mention it looks sharp.
Free Shipping & Fast Delivery: We have shipped over 10,000 orders, all across the world. We also make sure to get it to you quickly so you can start enjoying our products.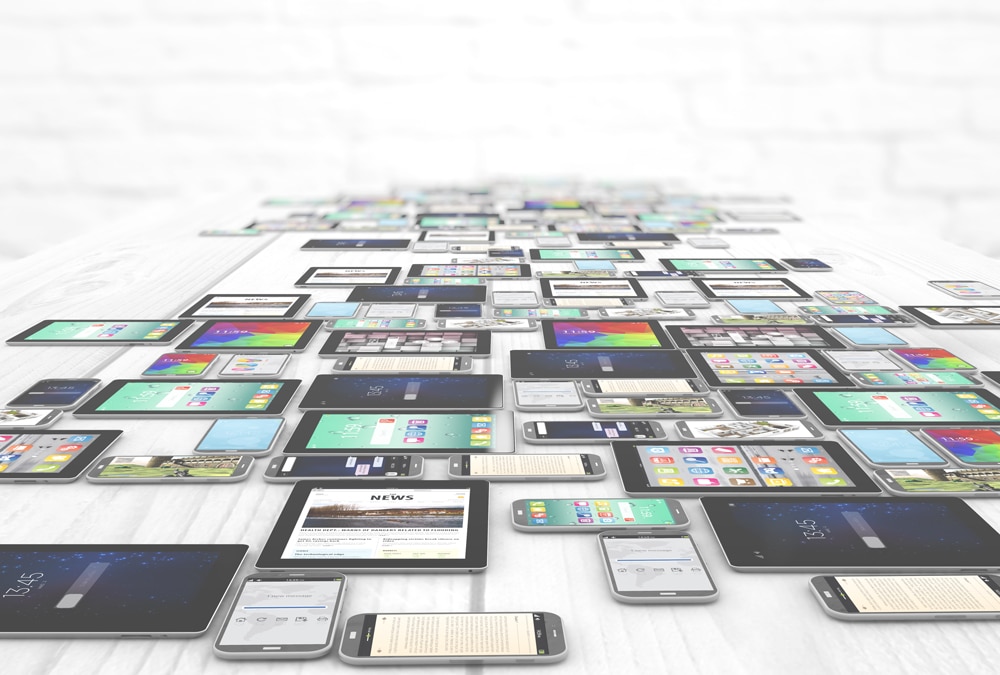 Solar power: 1.5W
Wireless Power: 5W
Bank Capacity: 20000mAh
Output interface: 2 USB/ 1 USB-C / QI-Wireless
USB output: 3x5V / 3A
Size: 6.5″ x 3.3″ x .9″
Weight: 13 oz.
The Qi portable solar charger is compatible with anything that charges via USB or QI. Built-in 2 USB output and 1 Type-C output, allowing you safe to charge for 4 electronic devices simultaneously. Guaranteed to charge your phone or your money back.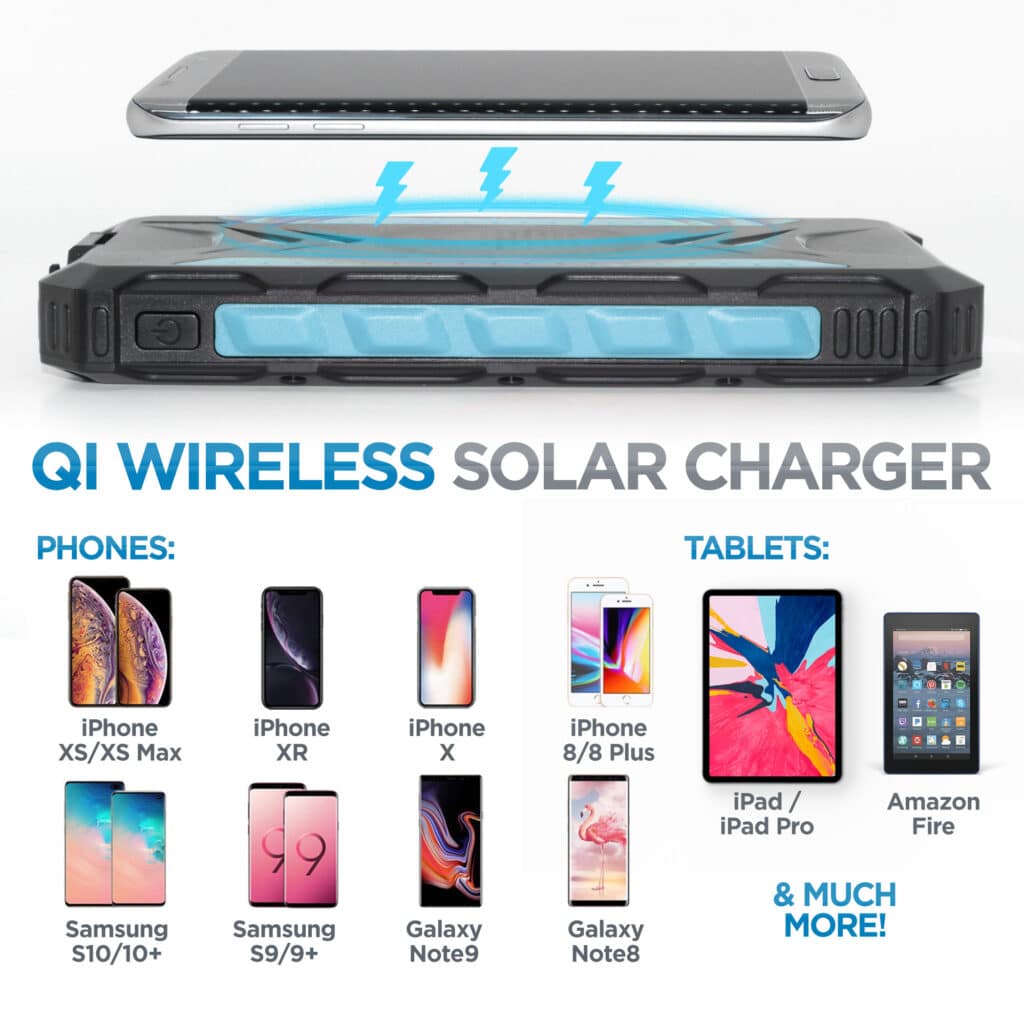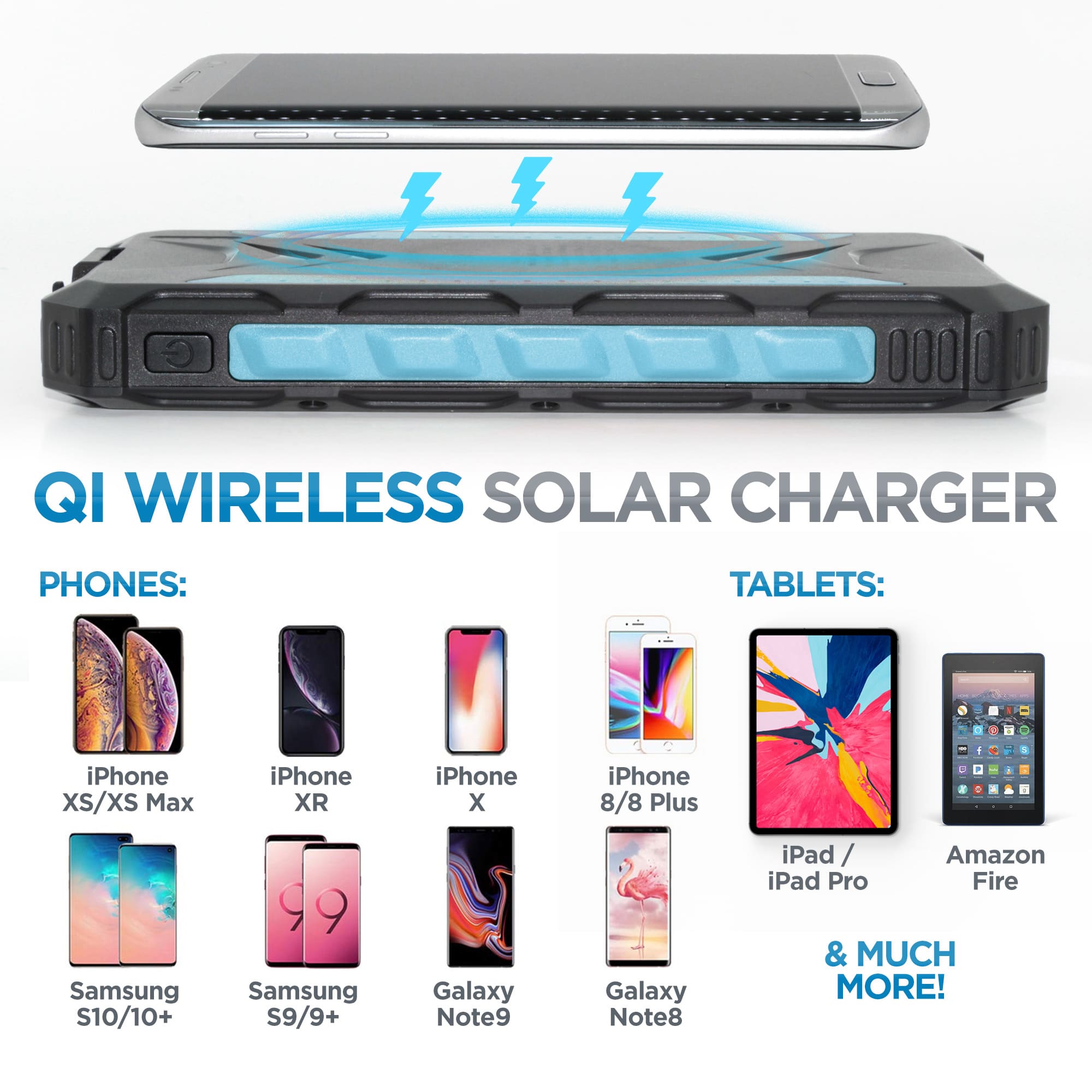 What are Customers are Saying:
I could not be more pleased with my purchase. The thing came mostly charged and ready to go, tested out charging it in the sun and it worked great, even from inside my window. The thing is built like a tank too, I am excited to take this thing out with me and see how it handles.
Shawn
Charging my iPhone 8 wirelessly on this thing is such a great feature. I used it while out camping, let it charge then flipped it over after an hour or so and charged up my phone while listening to music, can't beat it. I have owned a couple of battery banks too, but none that can wirelessly charge and recharge with solar.
Well I really put the waterproof to the test, accidentally had left it out in the yard after doing some work and it got poured on all night. DIDN'T AFFECT IT AT ALL. I was amazed that I didn't have to try anything to it to make sure it wouldn't be damaged. My Bluetooth speaker hooked up to it…. Not so lucky.