Phones nowadays seem to run out of battery quicker and way more often on us. While that is likely because we do more on them, it's not easy to always be plugged into a wall or be carrying around a bulky battery pack and cords.
Well that is why this portable mini power bank is perfect for you (or as a gift to anyone else with a phone.)
Able to support charging up to 4 devices at once, this 10000mAh mini power bank blows past generations of battery banks out of the water. 2 built-in charging cables for iPhone and micro USB + another fast charging USB port + qi wireless charging for compatible devices means you can keep any device you need running smoothly.
With its sleek design, this portable wireless charger is the same size as most modern phones. Why carry around a bulky battery bank when this one fits conveniently in most pockets and has all the cables needed built right in.
Features:
• Fast Charge
• Charge 4 Devices at One Time
• Built-In iPhone & Micro USB Charge Cables
• Small, Light & Thin
• LCD Digital Display
• Superior Compatibility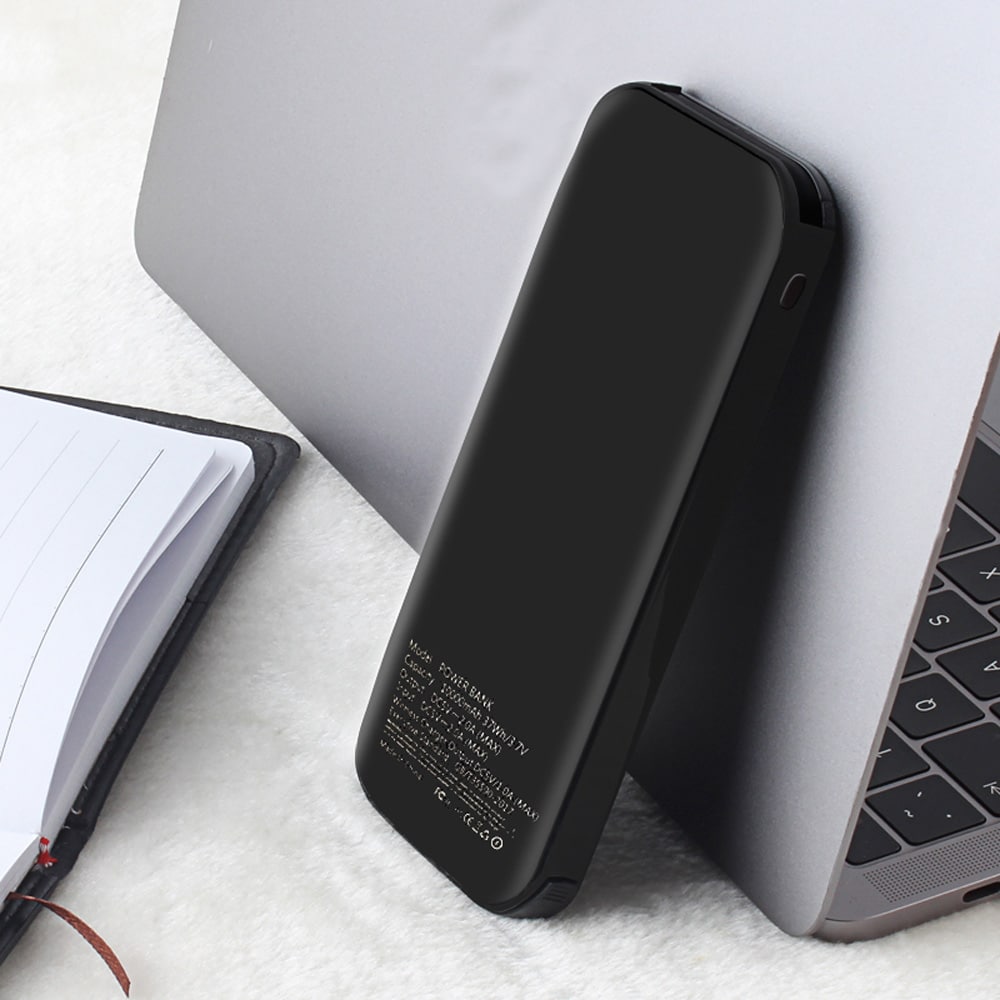 • Dimensions: 6in x 3in x 0.6in
• Capacity: 10,000mAh
• Weight: 0.55lb
• Built-In Cables: 1 x iPhone Lightning Cable, 1 x Mirco USB
• Output: Micro USB, USB/DC, Type C
• Input: Micro USB, USB C
• Qi Standard Wireless Charging
• Efficiency: 80%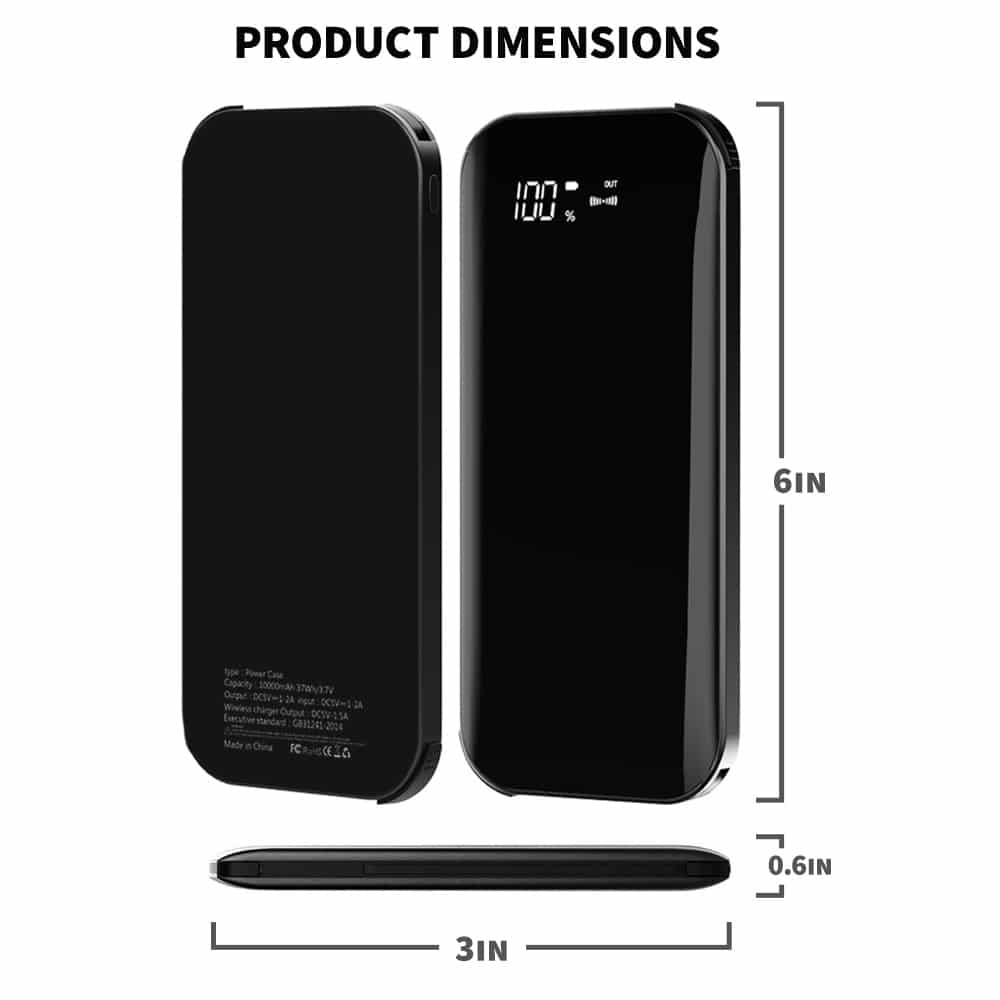 This device comes with USB Ports on it that will charge any device that can charge with a USB cable. So as long as you have the proper charging cable for your device and it can be plugged into a USB, you will be able to charge your device, including older devices.
This will depend on the battery life of your device, but we do have a list of the most common devices and how many charges it will give you below:
• iPhones – 3-4 times
• iPads – 1 time
• iPad Mini – 2 times
• Samsung Phones – 3-4 times