30W foldable solar panel charger with dual 5V USB ports
Designed for people on the go whether it's for hiking, camping, fishing, boating or at the beach.
Compatible with most USB rechargeable devices – charge watches, phones and other devices while on the move.
Waterproof casing & design means you don't have to worry about ruining this regardless of the conditions you are travelling in.
Stay charged with just the power of the sun
The days of being connected to a wall to charge your phones and devices is no more. No need to worry about your phone dying while out in the woods or on the boat somewhere. Enjoy nearly limitless power while being disconnected.
30 Watt Hiking Solar Charger is one of the best solar chargers for backpacking
Flexible monocrystalline silicon solar panels
Constructed with 30W high efficiency solar panels with conversion rates up to 22-25%
Dual USB charging for multiple devices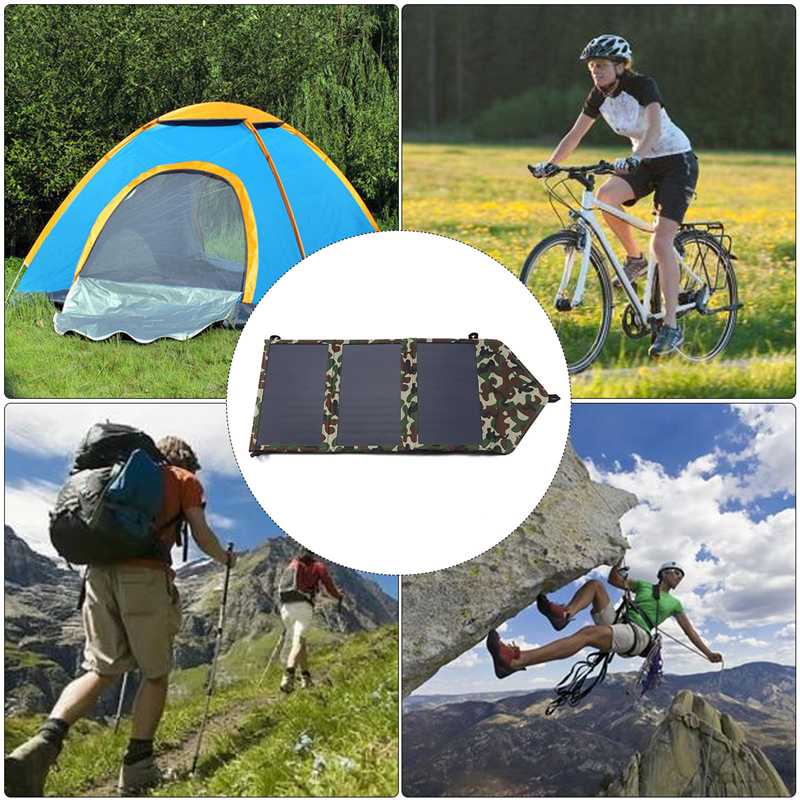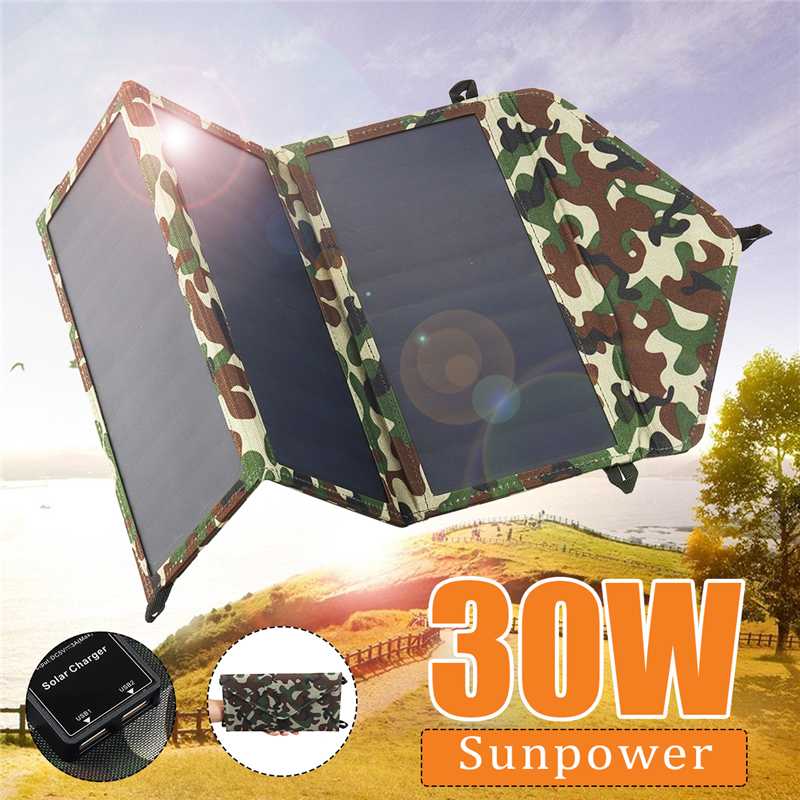 Specifications:
Power of solar panel: 30W
USB Ports: 2
USB output: 5V
Max current: up to 2.0A
Wight: 1.2LB
Folded size: 6.1 x 11 x 1 inch
Expanding size: 23 x 11 x 0.25 inch