Loud enough and can be heard from far distances. Made from high quality Titanium. Durable and compact. Suitable for all weather use, cold or rainy.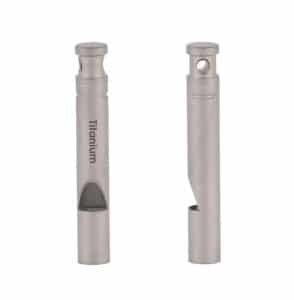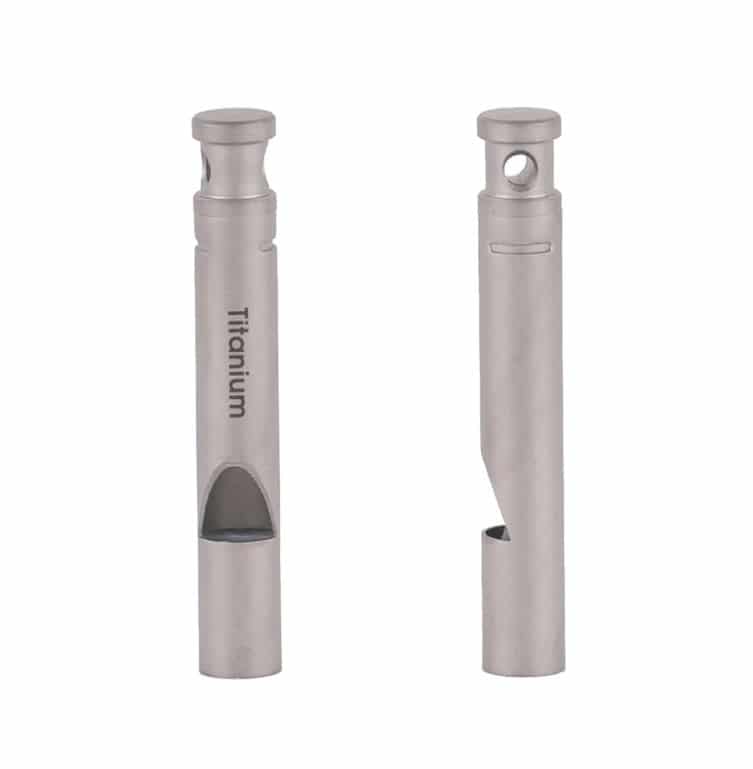 Great item for: Outdoors, hiking, hunting, camping, kayaking, survival, bear & animal deterrent
Crime Prevention: emergency, survival, policy & military use
Water: water sports, lifeguard, swimming, boat & marine safety
Sports: coaching & training for hockey, volleyball, basketball, soccer, cross country
Dimensions: 2.125″ Length – 5/16 of an inch diameter (whistle only, not cord).
Each whistle includes a comfortable nylon reflective lanyard, you can hang them around your neck, or on a wall mount, to keep your hands free.