Not only is this kit packed with emergency first aid essentials but it also contains essential emergency survival tools as well. Such as a ferro rod fire starter, compass, emergency blanket, multi tool. Having an all in one kit will give you piece of mind know that you have a solution for any situation that arises.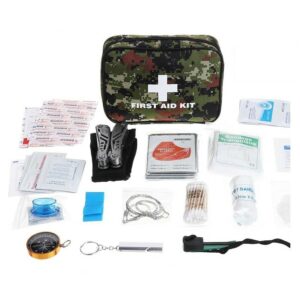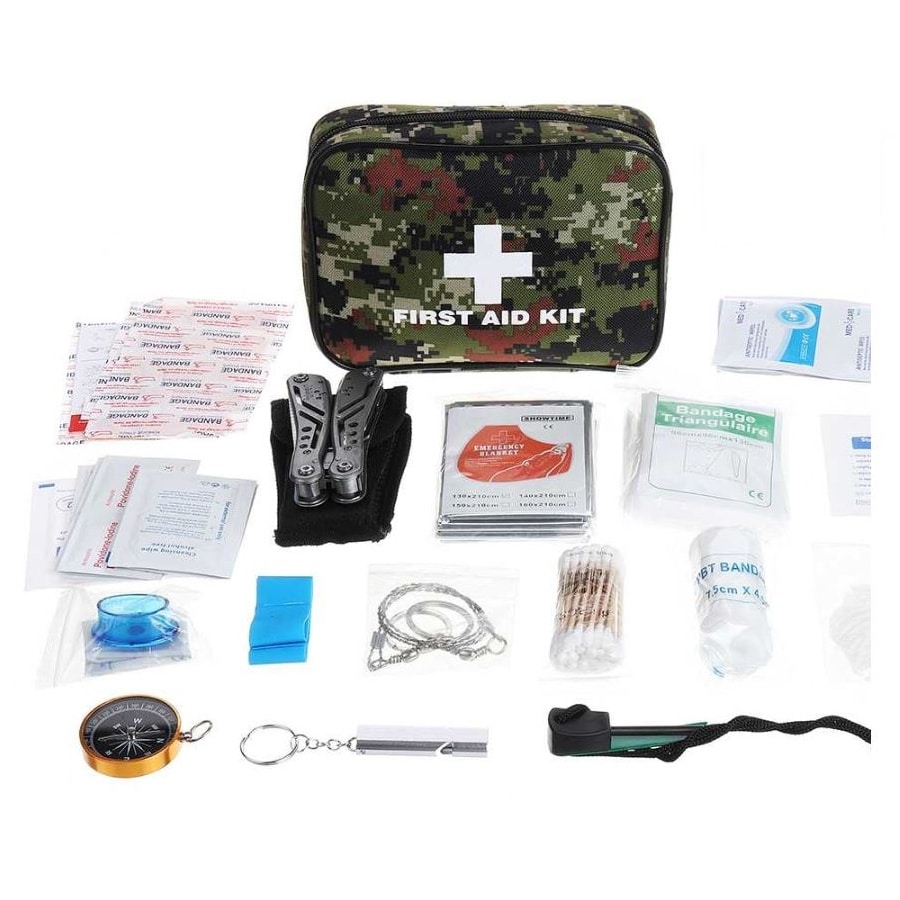 The compact and portable size makes this kit easy to carry and store. This can easily fit in your backpack or day pack as well as in any vehicle glove box or center console.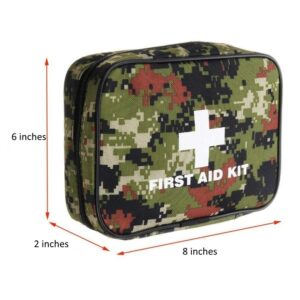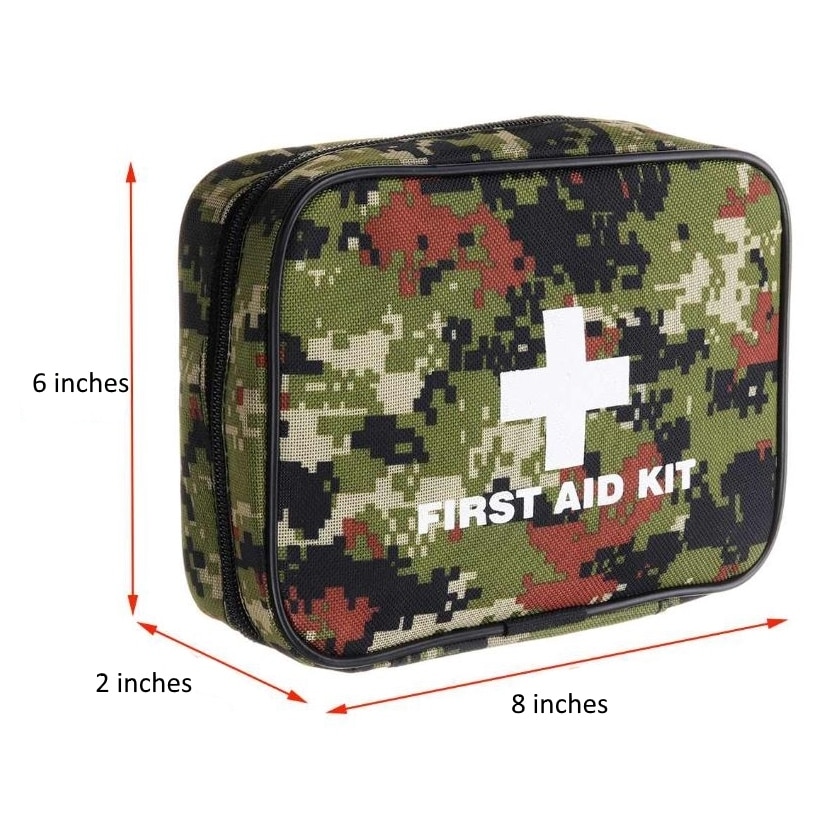 94 Survival and emergency first aid items included!
Includes: 1 x Storage bag, 1 x PBT bandage, 1 x Bandage Triangular, 12 x Adhesive strips, 2 x Sterile gauze sponges, 4 x Antiseptic wipes, 2 x Cleansing wipe alcohol free, 6 x Povidone-lodine prep pad, 1 x Mouth to Mouth Resuscitation Device, 1 x Versatile Bandages, 1 x First aid blanket, 1 x Whistle, 2 x Disposable PVC Gloves, 40 x Cotton Buds, 1 x Compass, 1 x Steel chain, 1 x Steel pliers, 1 x Key hole opener, 1 x Blade, 12 screwdriver bits.
This kit is perfect for:
Camping
Hiking
Travelling
Outdoor sports
Vehicles
ATVing