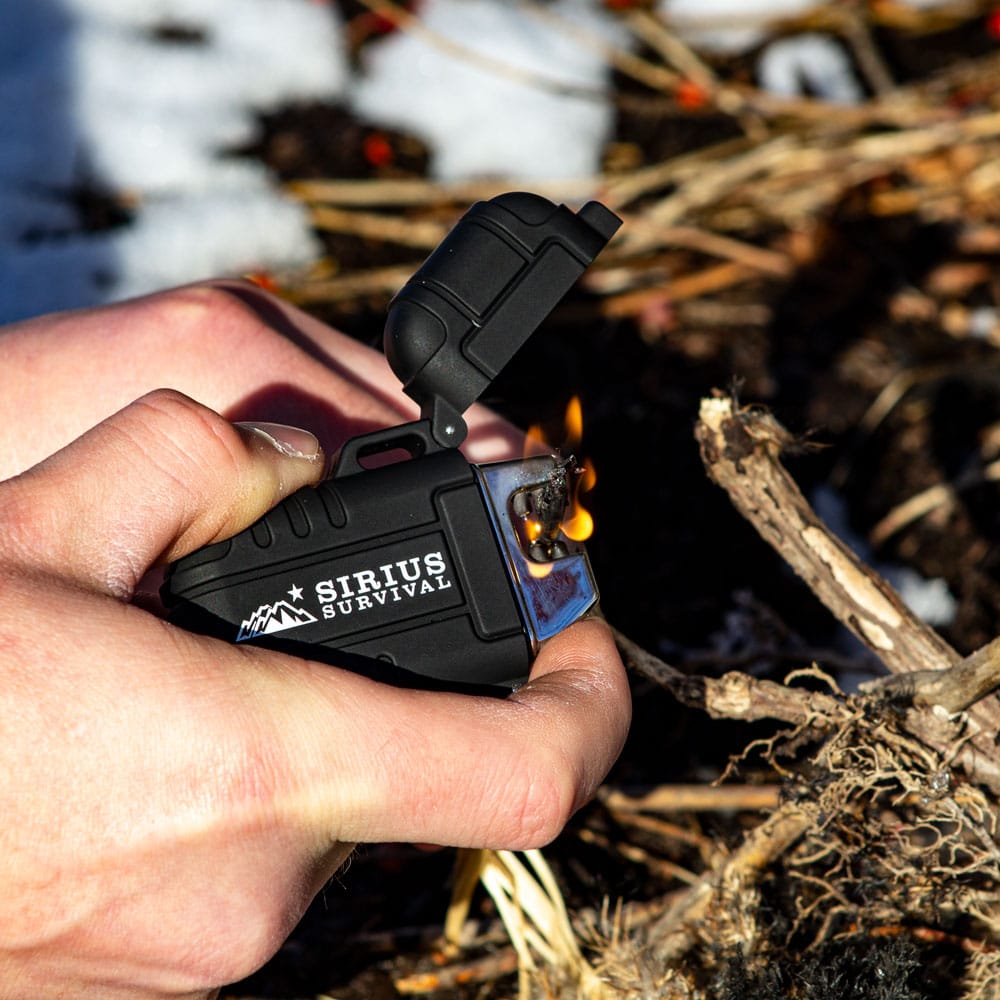 A Waterproof Electrical Lighter You Can Rely On.
With a durable outer case, metal ring seal and a lock clasp you don't have to worry about water getting in and ruining this lighter. Whether you are using it for just a backyard fire, camping or something more pressing like a survival situation or emergency, you will have a reliable lighter that can be charged on the go, no butane needed.
Includes a Paracord Lanyard for ease of carrying and convenience.
Features:
Waterproof Design
Windproof Dual Plasma Arc up to 80mph
Durable ABS Zinc Alloy Case
Simple Push Button Starter
USB Charging Port
2 Hour Charge Time
Flameless Lighter
Buoyant
Sealing Lock Clasp
Our electric lighter is must-have for any survival bag or camping trip. Instead of worrying about the fuel in your lighter or trying to strike a flame in windy conditions, simply press a button and have a consistent arc to light a fire.
With a 220mAh battery capacity, you can get about 60-100 lights per charge.
Package Includes:
Waterproof plasma lighter x1
USB Charging Cable x1
Hanging Lanyard x1
User Manual x1
Gift Box x1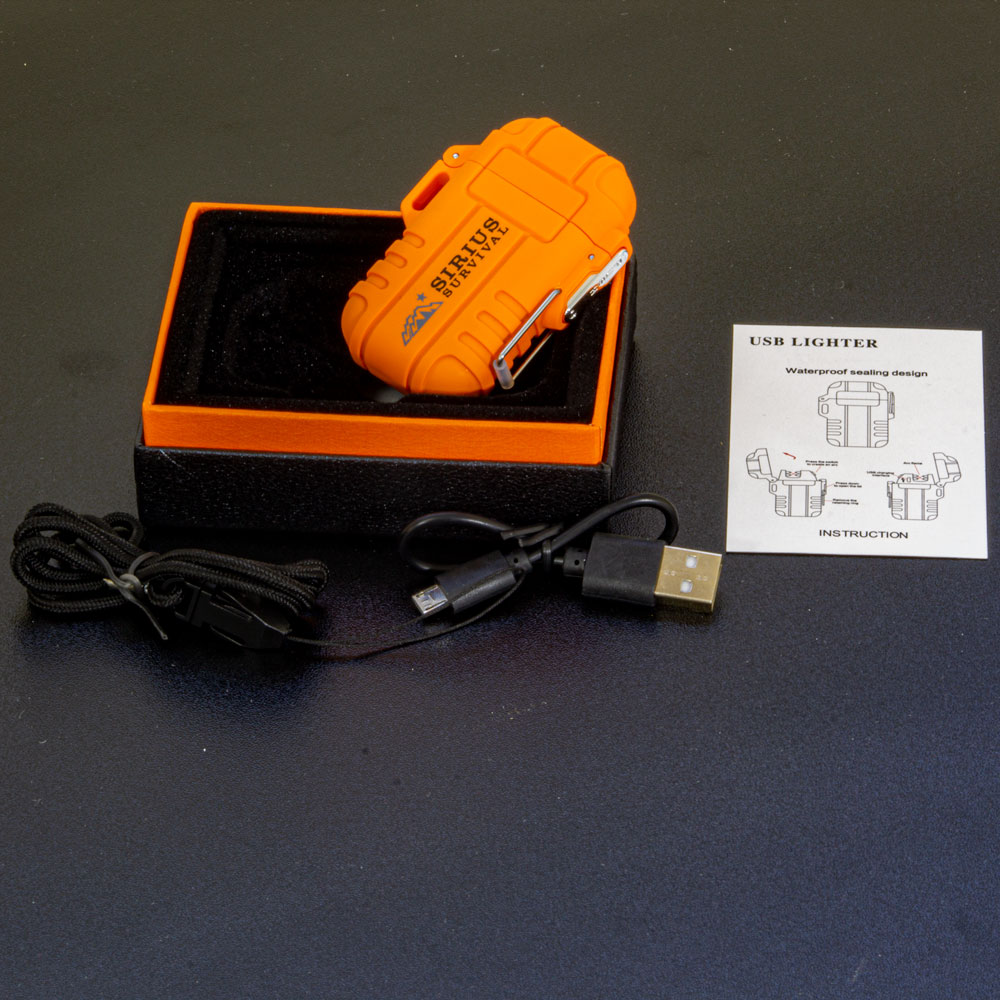 USB Charge works with all of these devices:
Wall Adapters
Solar Panels
Battery Banks
Computer
Laptop
Any Electric USB Port