You know that you need a bug-out bag. We've made it clear how essential it is for your safety and preparedness to have a bag packed and ready to go in case of an emergency. Whether it's a man-made emergency or mother nature, you'll want to be sure you are prepped and ready to go at a moment's notice.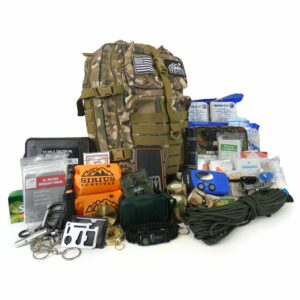 However, we totally understand that sometimes you just don't have time to think about all the items you need in a survival bag, let alone have the time to research the items, find the best choices, and then purchase them. Assembling your emergency kit is another time-consuming task. If you have that free time then that's just great. But if you don't, we're here for you. We offer a pre-packed emergency survival kit (for two!) It's complete with over 150 items that are necessary for survival. This bug-out-bag is perfect to round out your 2021 and be sure you're prepared in case the worst happens.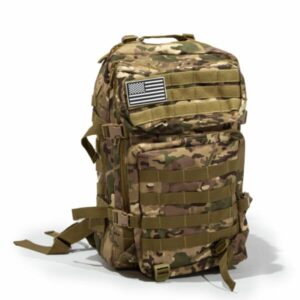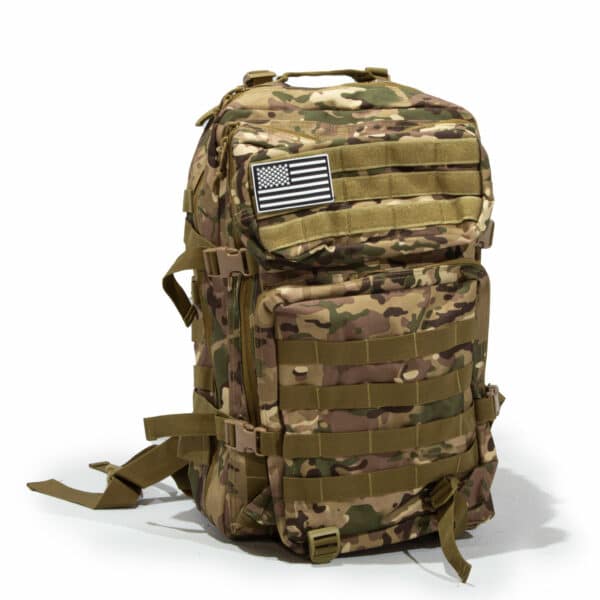 This survival bag is perfect for those prepping couples, for a parent with a child, for siblings that live together, or for friends sharing an apartment. Having enough supplies for two people is definitely important. This is even more important if the other person you are prepping for does not necessarily have the time or resources to create and assemble their own bug-out bag either. Why not share the load and grab one of these pre-packed survival bags? Let's break down the items that are included.
Included in this survival pack are 13.5 pounds of necessities. There are several kits included in this tactical bag. Survival Essentials is the main kit. It's stocked with work gloves, paracord, binoculars, a 15 piece survival kit, and a fishing survival card.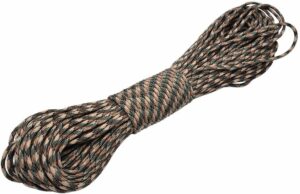 Want even more survival necessities? The pack also comes with your lighting and communication needs. It's filled with a weather radio, waterproof matches, a tactical flashlight, and a battery pack with solar charging.
Worried you might go hungry? Don't. We've got that covered too. We've included 72 hours' worth of emergency food rations. We've made it easy to filter water because we included a vital straw water filter. If that isn't enough, we were also sure to add in water purification drops as well.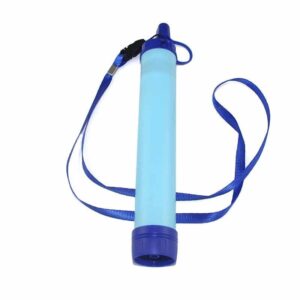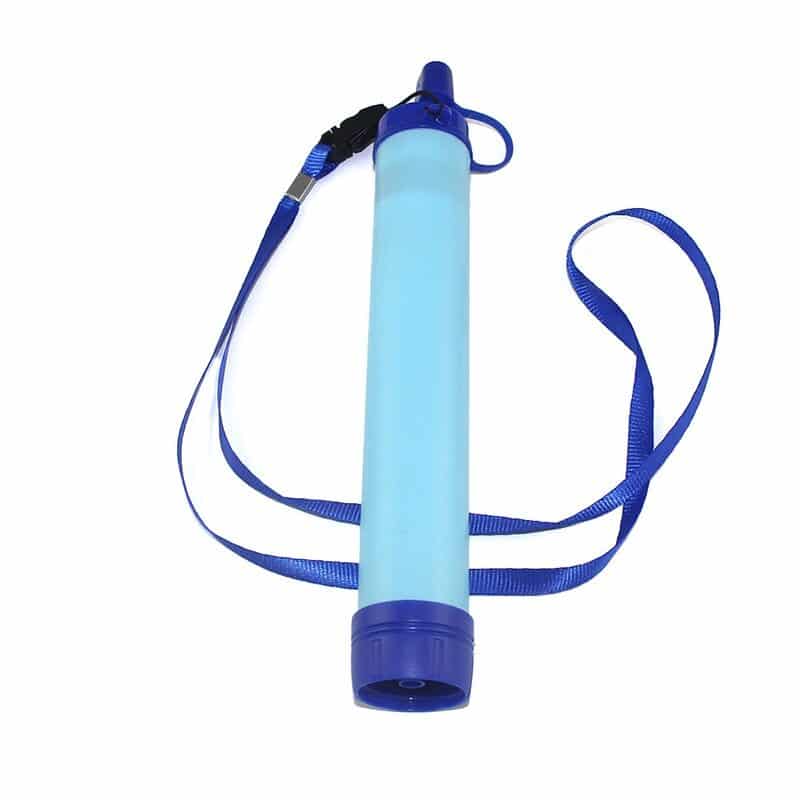 We didn't stop there. Balaclava masks, bivvy bags, and emergency ponchos will also be found in this emergency survival kit.  The best part about the survival bag is that we included a 94 piece first aid kit. You never want to be without medical supplies in the case of an emergency. A well-stocked first-aid kit is such an essential part of a good survival kit, and we were sure to hook you up.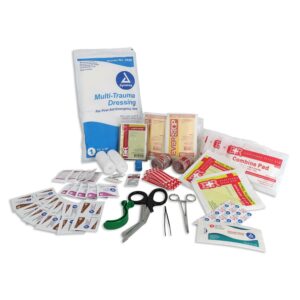 Be sure to check out out other pre-packed kit options here.