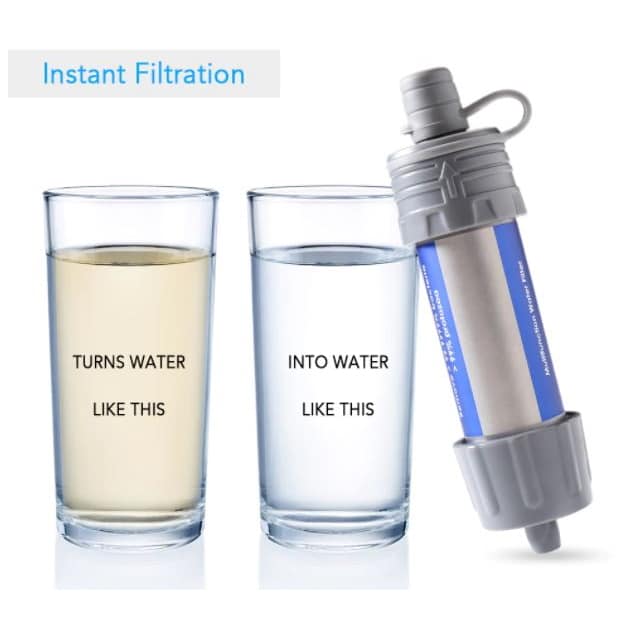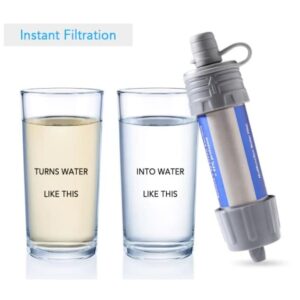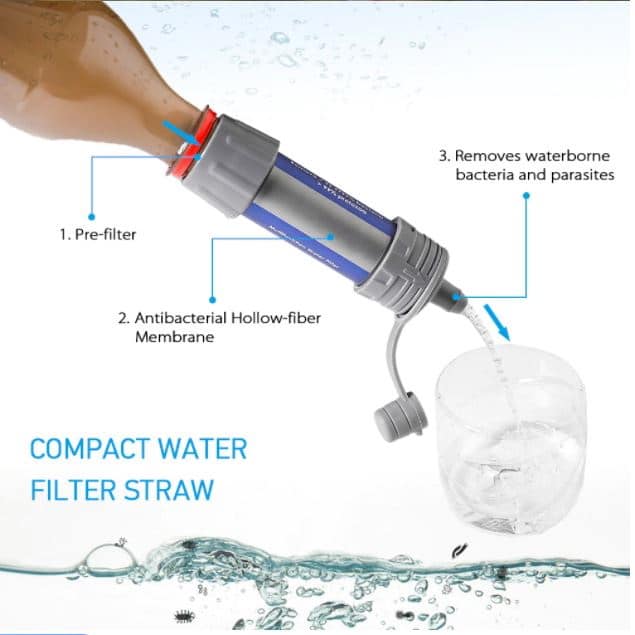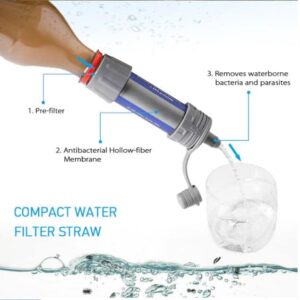 Product lifespan: This water filtration straw will purify up to 5,000 liters of water down to levels of 0.01 microns
Construction: Molded and constructed out of ABS material to ensure durability and reliability.
How does it work?
You can use this water filtration straw a few different ways. Simply use it as a straw directly in the water source and suck the water in. Or one of the more common ways is to attach a water bottle with a standard size end full of unpurified water directly to the straw and suck the water through that way. The package also includes a bag that can be filled with water and attached to the straw as well.