Having a survival hand chainsaw in an emergency situation can be an absolute game changer! Typical fixed blade saws are bulky, not easy to carry. So most of us leave them out of our hiking and survival packs for weight and space reasons alone. Having the ability to cut through larger diameter trees and branches with relative ease can open up a lot of opportunities.  A favorite of most Sportsman pocket chainsaws ability will make getting more substantial pieces of wood for shelters and fires much easier. Besides survival situations this saw can be used as a gardening pocket chainsaw as well for at home projects when a bulky gas powered chainsaw isn't necessary.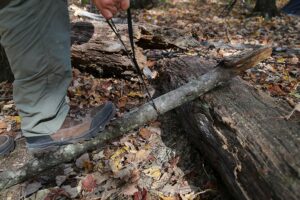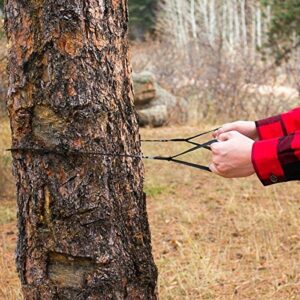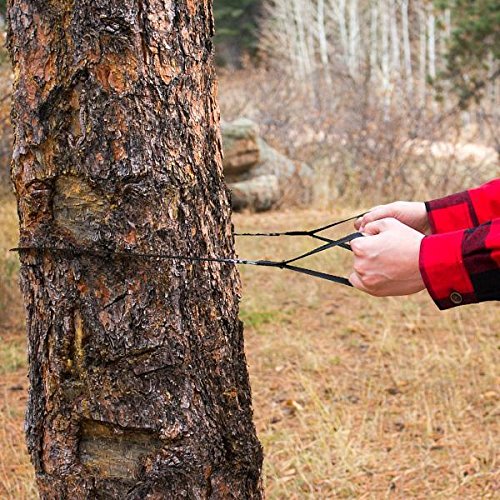 The chain is equipped with two way bi-directional cutting teeth. Which means you are cutting and clearing through wood on each stroke not just one. This reduces the labor needed to make cuts and also speeds up the process of cutting.
The chain can also be sharpened with any standard chainsaw file.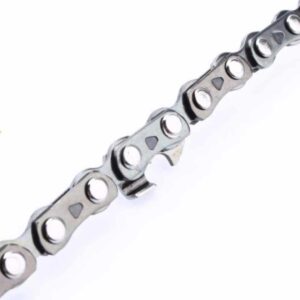 The durable nylon handles are comfortable and offer a secure stable grip while cutting.
Over all chain length: 24 inches
Length overall with handles: 40 inches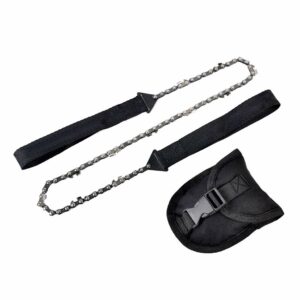 Great item for:

Camping
Hiking
Emergency Survival
Home and Garden Use
Backpacking
ATVing
Bugout Bag
Prepping
Diy projects
Gardening
At home use