Ever headed out camping only to realize you forgot something important? Maybe it was your fire-starter, or your sleeping bag, or even your tent! Hopefully, this has never happened to you but I'm guessing it probably has. We've compiled the ultimate list of camping essentials for easy access, and to help make sure you don't leave anything behind.
Food & Water
There's plenty of camping essentials, but probably the most important is that you have enough food and water. Otherwise, you'll find yourself hunting or gathering your food and needing to find water that you can filter and purify. Although this may be a fun challenge for you, you won't want to rely on this. Always have enough food and water for your trip.
Before heading out you should really do some research into the water situation at your campsite. You may be headed somewhere that does have a clean water supply. Even so, you should definitely check ahead of time.
If you are lucky enough to be headed somewhere with a water supply you will want to bring some sort of water container. It would be a pain to have to walk bat and forth for daily necessities such as washing your hands, brushing your teeth, getting water to boil, etc. Try grabbing one of these collapsible storage containers. They can hold up to 2 gallons.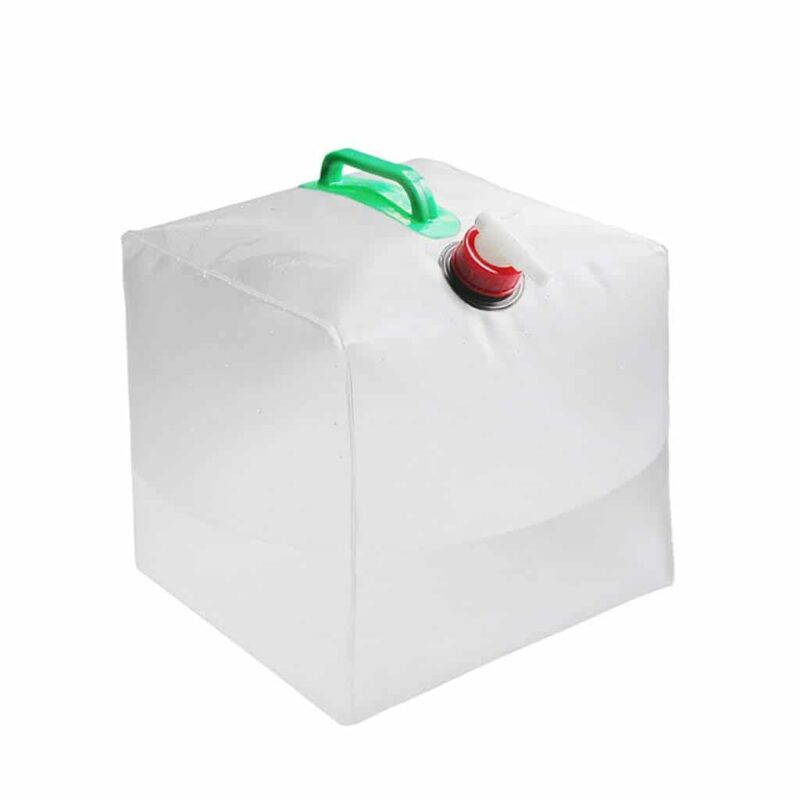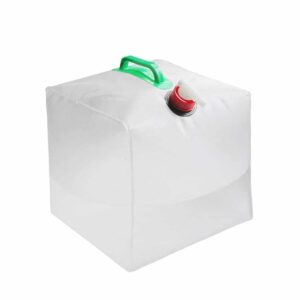 You may also want to have a backup plan as well. Bring along a  few bottles of water, and maybe some water purifying tablets or a water filtration straw just to be on the safe side.
As far as food goes, this is really a personal preference but obviously always being enough food for everyone. You can pack smart by bringing granola, energy bars, cereals, and other items that have a long shelf-life so depending on how many days you're out there you won't have to really worry about cooling them. You can also pick up some MRE (Meals Ready to Eat) and chow down on those if you'd like. These meals are loaded with calories to keep you on your A-game and are self-heating, so in case of an emergency, you don't even need a fire to heat and eat.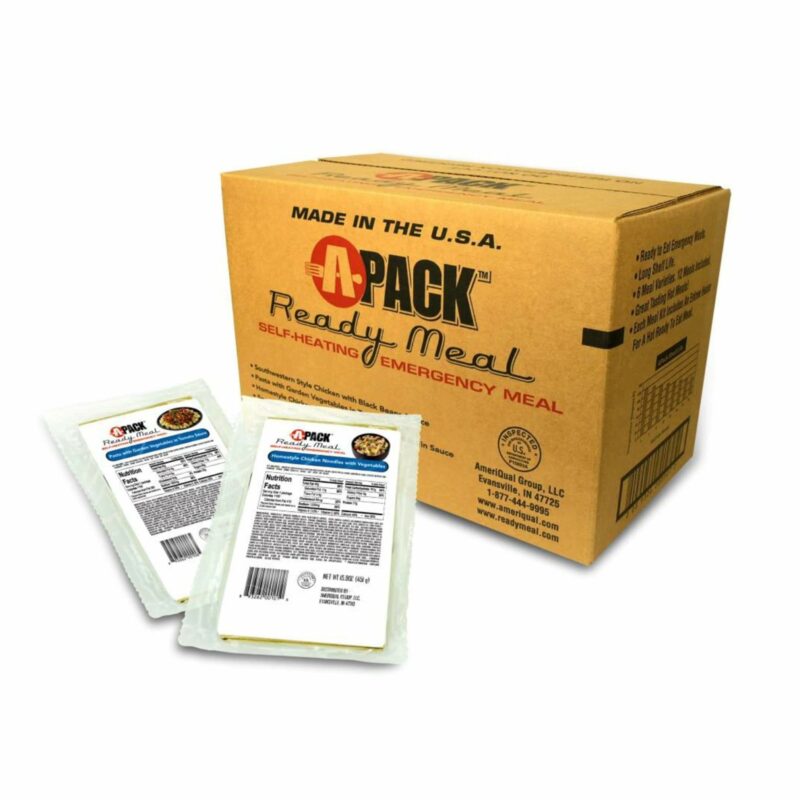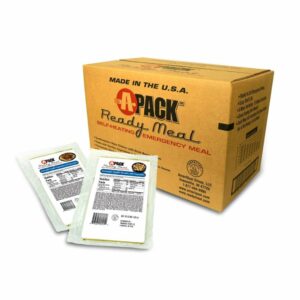 Again, check out the campsite ahead of time to get a better idea of is there is a grill, is it carry-in-carry-out, etc. If you are planning on bringing your own food then also plan on bringing air-tight containers. Animals are most definitely attracted to the scent of food so you'll want to be sure you have airtight containers to trap that smell in order to avoid visitors.
Many campsites will have a grill you can use, but if not, you can always start your own fire and grill out. If this is your plan then you're also going to need a cooler. In order to avoid, ya know, food poisoning, it's imperative to keep any meat or dairy cold before consuming. Having a great cooler is often overlooked but plan ahead. Is there anything you'll need to keep cool?
Shelter
If you're going camping you're probably bringing along a tent – but not necessarily. If you are using a tent be sure you have all equipment needed to get it set up. Do you have your stakes? Did you bring something to hammer the stakes in if need be? Did you remember your sleeping bags or an air mattress?
If you are not bringing a tent, but instead plan on building a shelter then the necessities are different. You may want some paracord, but most environments lend themselves to enough materials for a shelter to be created pretty easily.
Another creative way to avoid lugging your tent with you is to bring a hammock sleeping bag. These can be easily attached to two trees and since you're off the ground you're more or less a lot safer than if you were on the ground. Just be sure you're warm enough if this is how you're planning to sleep at night. A solar blanket might do the trick.
If you're also someone who needs comfort to be able to have a good night's sleep you may want to invest in an inflatable camping pillow. Having a good night's sleep will definitely help you have a more enjoyable camping experience so make sure you're nice and comfy!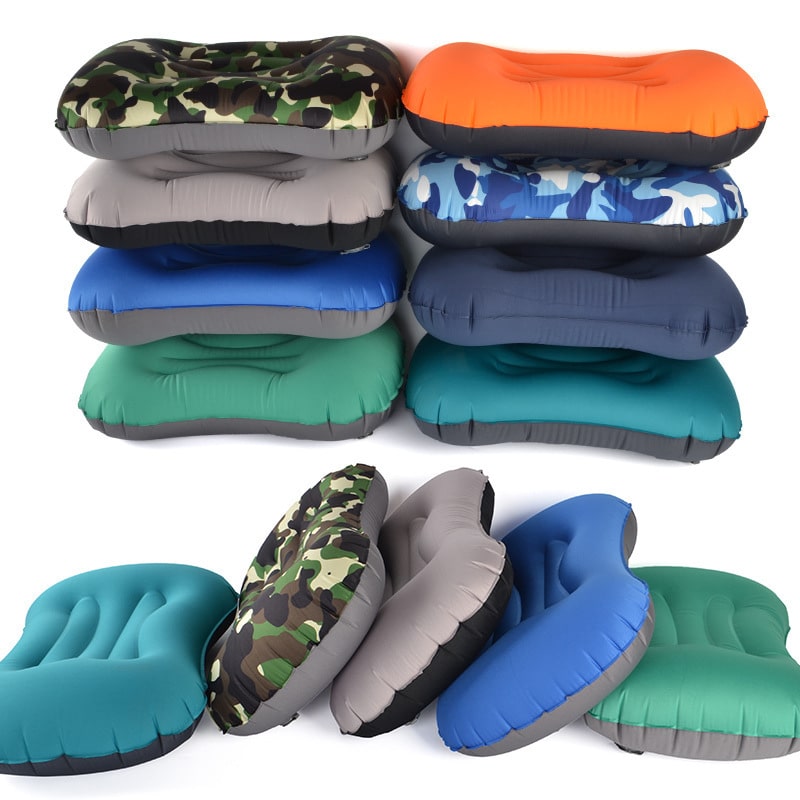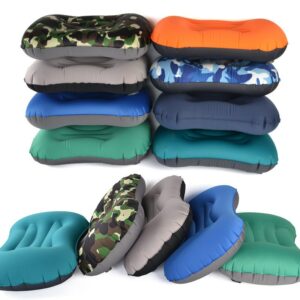 Clothing
Having the right apparel can definitely make or break a camping experience. Imagine heading out with only the clothes on your back and a heavy sweatshirt. The first night it downpours and you get soaked. Now you're cold, wet, and miserable. Having the right kind of layers, and enough layers can spare you the agony of being wet and cold.
Be sure to pack extras. Don't ever rely on the one shirt or pair of pants that you have. An extra pair of socks is important too. Also, be sure you are packing thick socks. Thin socks can lead to blisters, and you definitely don't want those. Thick socks also help protect your feet and ankles from mosquitoes, ticks, and other bugs. You'll always want to be sure you something to keep you dry from the rain. A rain jacket or poncho are ideal for this.
You'll also want something to help keep the sun out of your eyes if you're adventuring during the day. You may automatically gravitate towards sunglasses but when you become hot and sweaty these can easily slip from your face and be uncomfortable. Try grabbing the perfect tactical baseball hat instead. This will help keep you cool, dry, and keep the sun out of your eyes.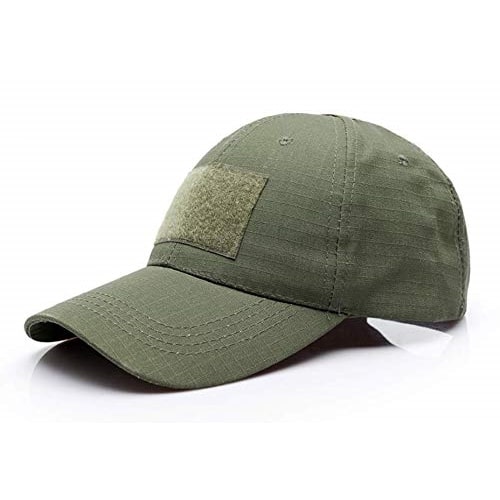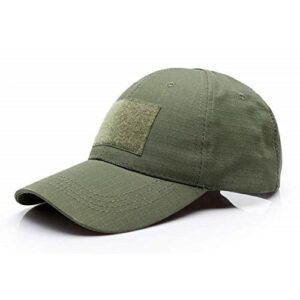 Depending on where you are when you're camping, and the season, you may also need to be thinking about clothing to keep you warmer in the evenings. A heavy jacket or multiple layers, especially long-johns or insulated tops will be appropriate for this. Gloves and extra socks will also probably be a good thing to bring with you.
Again, depending on the environment you may also want to bring a balaclava face mask. These are ideal to keep your face away from the sun, and safe from dust, sand, or debris.
Cooking
The number one cooking essential, in my opinion, is firewood. There is no fire without firewood. This is a time when you definitely want to check out your campsite features before heading out. Some may have firewood already, some may require that you bring your own and some may have some available for purchase. Either way, if you want to have that cookout, enjoy your s'mores, and tell scary stories around the campfire – then don't forget the firewood.
Another necessity for getting your fire going is a fire-starter. You'll definitely need one of these. Sure, you may be able to use a match, but a fire starter is always a lot more reliable and efficient. I'm pretty sure there's nothing more frustrating than not being able to get your fire lit. Now you don't have to keep trying for hours, just use your fire-starter.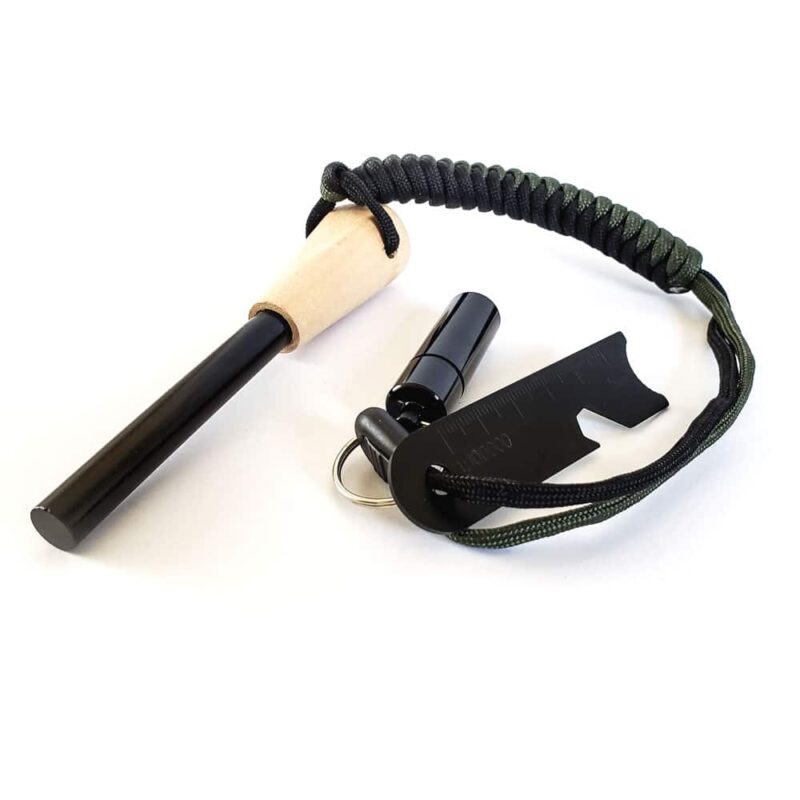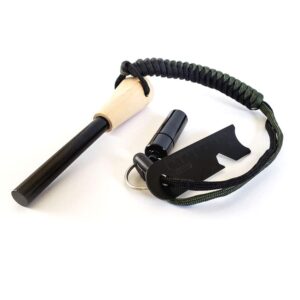 Once you get your fire started you're going to want to cook over it. This is when you need to be sure you've brought the right cooking utensils. How are you going to cook up those burgers? How are you going to grill those hot dogs? Be sure you've brought along any and all necessary equipment you'll need to prepare, and serve, your food. In order to eat the food, you may want a reusable spork. This will help you from needing to but a whole kit of plastic silverware. Just bring along this one item and save the space.
You may also want telescoping forks, plates, knives, and maybe even reusable straws. This will all depend on your camping location as well as what types of meals you are planning to prepare while you're out there. You can easily purchase a complete set of camping cookware as well, then you won't need to find individual pieces. There are even sets sold as a complete unit with a camping stove if that is something you desire and are interested in.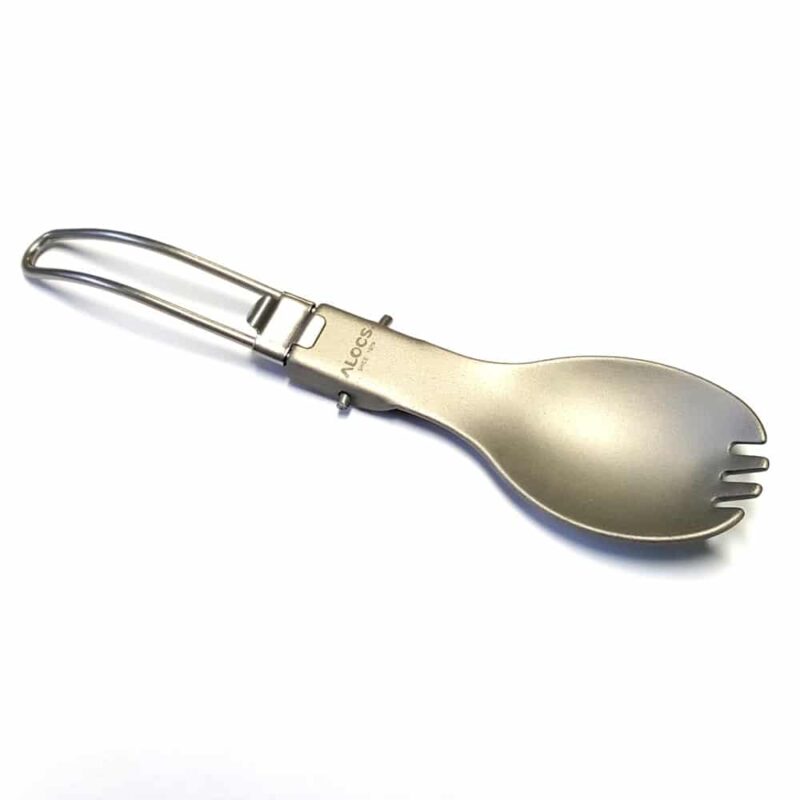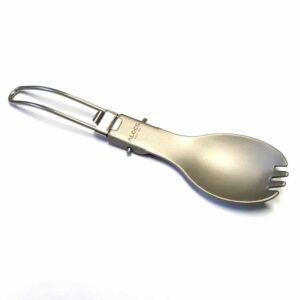 Hygiene & Safety
We all know that a few mosquito bites can ruin a good experience. Constantly itching and feeling uncomfortable can really put a damper on things, this is why you should include insect repellant to your essential gear list. This is another good example of how being aware of your surroundings is important. If there are other particularly pesky bugs in your area that you need to watch out for be sure you're picking a repellant for them as well. You also have the option of using a more natural approach. There are many plants that can actually repel mosquitoes, such as citronella. To learn more about these plants check out this article.
Along the same lines, you will also want to protect your skin from the sun. Wearing certain layers can do this for you, but the best way to prevent a sunburn is to be wearing sunscreen. Apply liberally, even if it is not hot out. You can still get burnt when it's cool or cloudy.
Most people, when they go camping, spend the majority of their time outdoors. It would really put a damper on your vacation if on day one you get a bad sunburn and need to stay out of the sun for the remainder of the trip.
If you plan to be on the water, swimming, fishing, etc. you will want to be sure you are investing in waterproof sunscreen. As always, be sure to reapply throughout the day.
A whistle may be a good piece of equipment to have. Before hiking, you may want to discuss signals with your crew. One long blow to alert someone where you are, and two short blows for an emergency. It doesn't matter, just have a system in case there is an emergency. A whistle can also help to scare off some animals as well.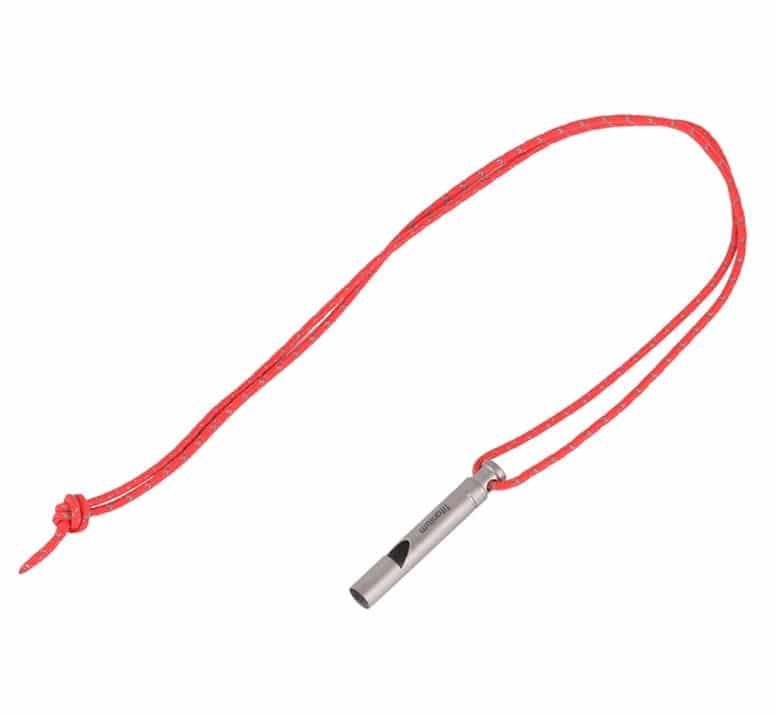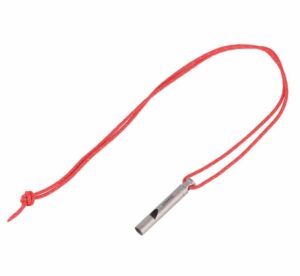 It doesn't really matter how long you'll be camping, you'll need some toiletries. The amount of toiletries is definitely up for debate. I'm assuming you'll want to be able to brush your teeth, maybe wipe yourself down with some wet wipes. Depending on your campsite you may also be required to bring your own toilet paper and/or soap. Again, these are things you really need to look into before heading out. Being caught without toilet paper might be a pretty messy situation. You may even consider bringing along a portable camping toilet.
It may seem quite obvious, but you'd be surprised at how many people forget this particular item. A first aid kit. You never want or expect something to go wrong, but you just never know. Bee sting? Splinter? Blisters? All of these ailments, and many more, can be helped and handled with a first aid kit. You can either create your own or purchase one to include in your gear.
Tools
First and foremost you are going to want to have a compass. Do you even need to ask why? You cannot rely on a cellphone to have battery life or service so be sure to have the real thing.
You may also want a map of the area you're camping in. You may be able to find this online ahead of time or depending on the campsite you may have access to them on site.
If you haven't checkout out our article on paracord, the incredible amounts of uses for this, then be sure to read those before heading out. Always have paracord on you. It has literally hundreds of uses, so don't catch yourself without it. The even better news is that you can combine two of these necessities in one easy kit. This paracord survival kit is an assortment of tools you may need in an emergency, such as a fire-started, a needle, and a mini flashlight. But guess what, it also has a compass. There's more, it also includes 550 feet of paracord. Talk about easy.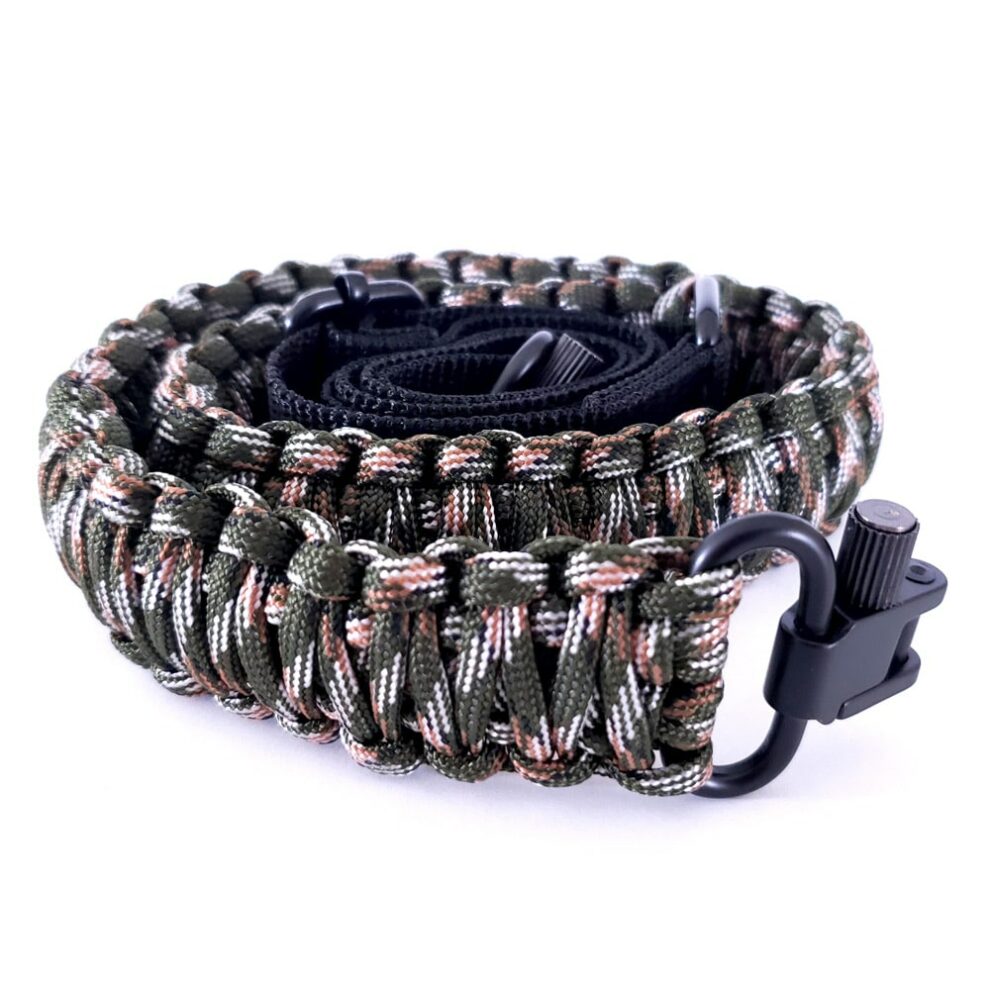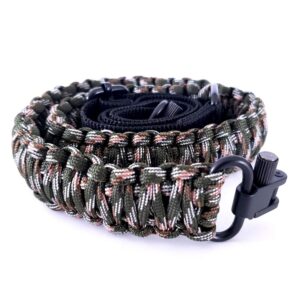 You really won't have a successful camping experience if you aren't able to complete basics tasks. To help with these things you'll want a multitool. A multitool is essentially a tool that takes up minimal space but has maximum efficiency. It often contains numerous amounts of tools or may contain one particular tool in many sizes. Having access to a screwdriver, a bottle opener, pliers, and more, can really come in handy.
Speaking of necessary tools, don't forget your hatchet or ax. If you plan on cutting anything (wood for the fire, branches to clear a path etc. then you'll be glad you have an ax. Again, depending on what campsite you're at and your experience level you'll choose a tool that is right for you. Depending on the types of activities you want to accomplish with your ax you may want one that is of higher quality. Check out some suggestions here.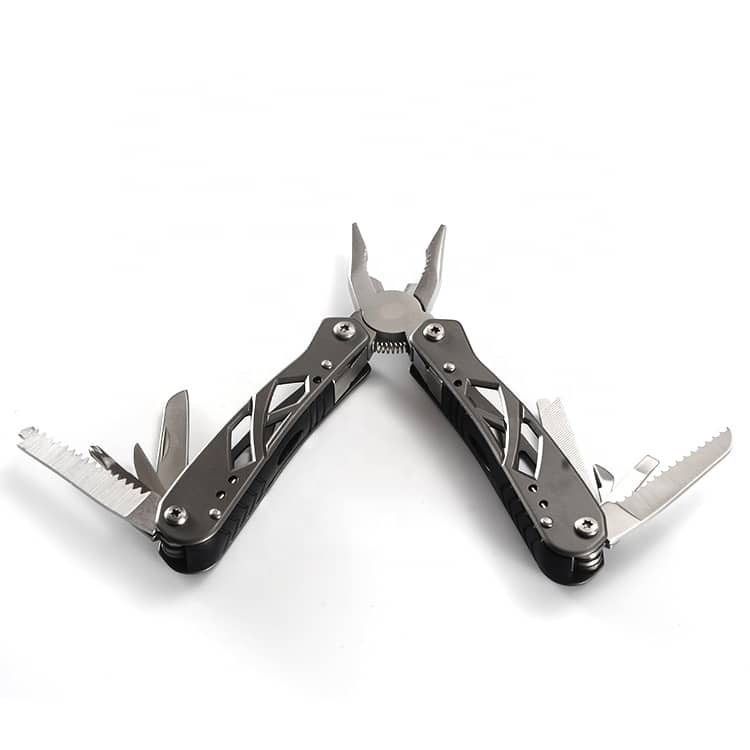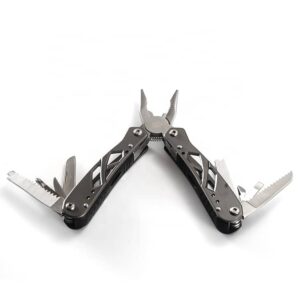 Entertainment/Comfort
If you've ever been camping and forgotten a camping chair then you know how frustrating that can be. Sitting around a fire kind of loses its fun when you're sitting on the ground. Be sure to pack up your camping chair so you can say off the ground and stay comfortable.
If you're headed out to a campsite you are most likely taking your vehicle so the weight of the chair won't be a big issue for traveling with. Besides, they are incredibly light compared to other types of seating.
A camping lantern can fit into many categories here. It's definitely for comfort – as it gets dark you'll be appreciative if you can see where you're going. It can also be helpful for safety as well as it may keep animals away from your site. It was also come in handy if you ever need to alert someone where you are.  Many lanterns, and flashlights, have a strobe feature that can be especially helpful if you are trying to get someone's attention. This particular lantern is even solar-powered so you don't need to worry about charging it before you leave or having access to an outlet. Just let it hang out in the sun and you'll be good to go.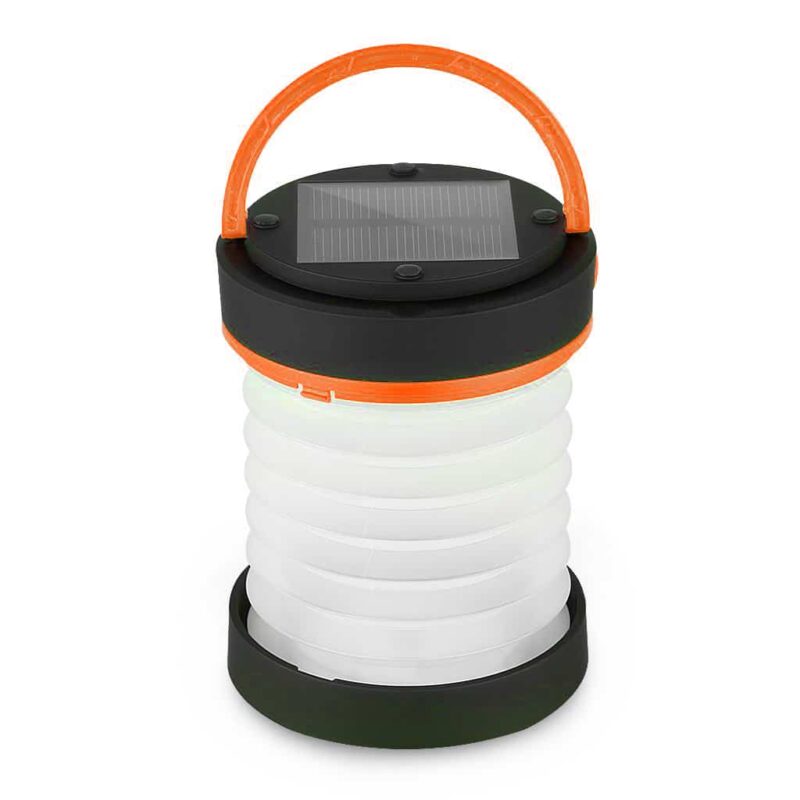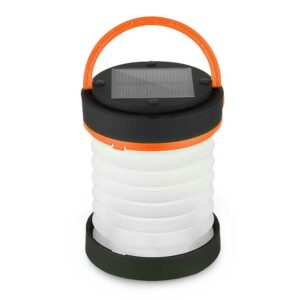 Let's talk about what might happen if you end up camping while it's raining. You might be a lot less likely to go out hiking or exploring in the rain. So what do you do? Well, this is why you've brought along some entertainment. A deck of cards, a favorite book, a football, frisbee, baseball, etc. and don't forget something to listen to music with.
There are a lot of options when picking out a speaker, and you'll definitely want to take into consideration how it can be charged. You may want to pick one that has a solar charger as well. The particular Durabox outdoor speaker is great for camping.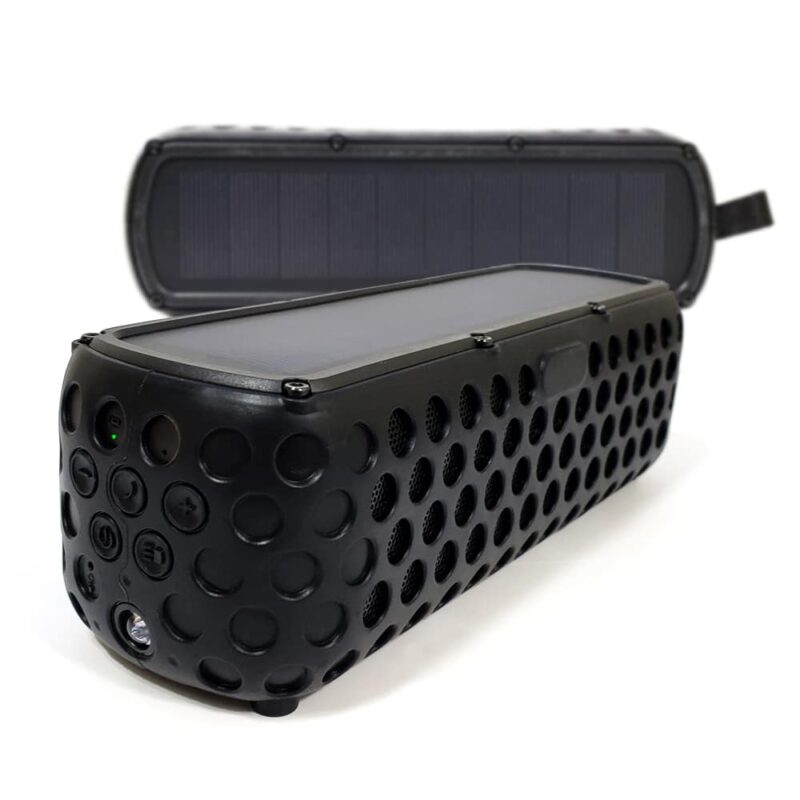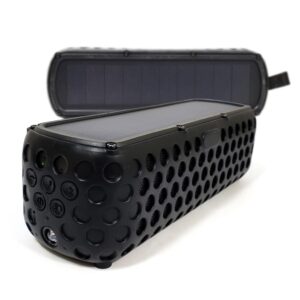 You always know you'll have a great time when you're headed out to camp. The items on this list are just supposed to make your time a little bit easier and even more enjoyable. Is there anything else you always bring while camping? Let us know!