Disinfecting your home is a major way to help protect yourself and your family from contracting the new coronavirus. You've probably been purchasing extra soap, disinfecting wipes, hand sanitizer, and other cleaning solutions during this time. In addition to keeping your home clean you should also be disinfecting your car as well.
We've all become hyper aware of the surfaces we're touching and the people we are coming in to contact with. The best way to prevent the spread of this virus is to stay home. However, this isn't always possible due to basic needs such as going to the grocery store or pharmacy. This is why it's equally important to know how to properly disinfect your home after returning as well as keeping your car clean.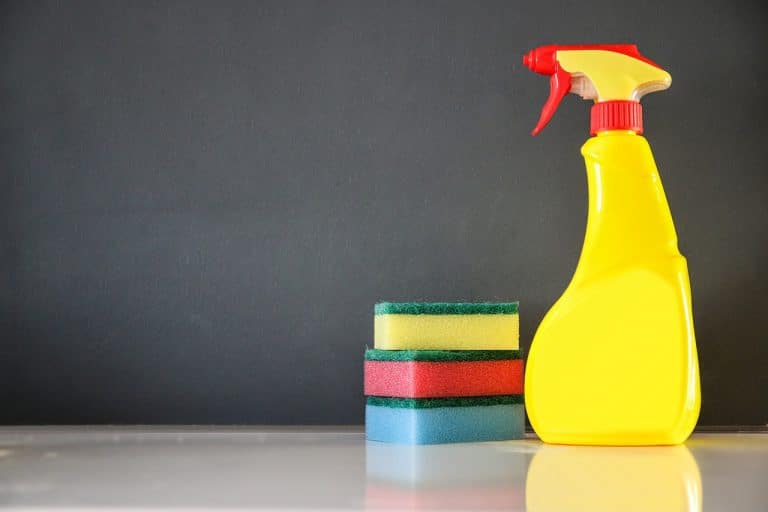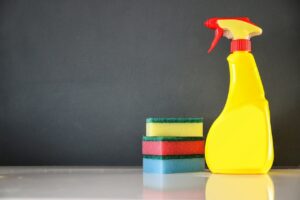 In this article we will discuss basic methods of disinfecting as well as various types of supplies you can use for this type of cleaning. The EPA has released a list of products that are effective against this particular germ. Find the full list here.
Disinfectant Wipes
This method may be the quickest way to clean smaller areas or items. For example, wiping down counter tops, door handles, or cell phones will be easy if you have wipes. You really might not think about how many germs are on these types of surfaces. Wipes allow you to clean those smaller items as needed. Wiping down your keys, light switches, and steering wheel are all good ideas in order to keep yourself safe and healthy.
You may not think surfaces inside your home are becoming contaminated. This may be especially true if you are quarantining. However, you should still be disinfecting the surfaces inside your home even if you aren't leaving the house regularly. You should wipe down surfaces on a regular basis. If someone in your house is sick, or showing symptoms of the coronavirus or any other illness, you should disinfect more often. Be sure to wipe down these places at least once a day. Let the surface or items air dry in order to give it more time to kill any lingering germs.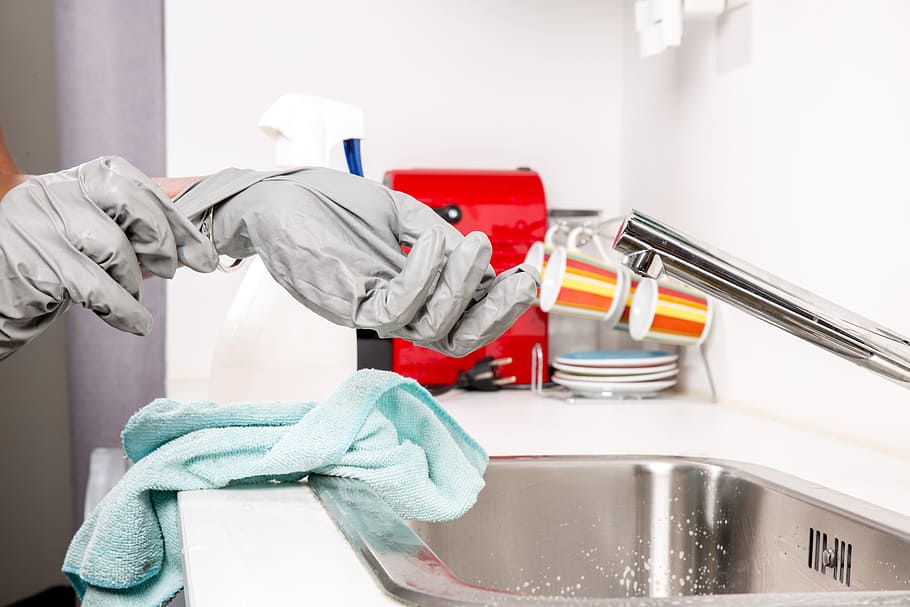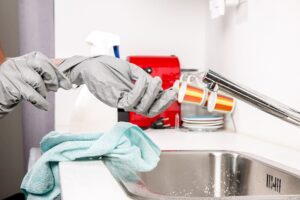 Disinfecting Spray
Some items or surfaces just can't be wiped down easily. Furniture, such as couches, chairs, and even carpets can be sprayed with a disinfecting spray. In addition, some items may require a spray instead of a wipe. Computer keyboards, remote controls, and light switches may be difficult to wipe down and it may be easier to spray a disinfectant on it instead.
Be sure you let the spray dry completely before using the item or sitting on the furniture.  Check the EPA approved list before deciding which product to purchase to ensure the germs are truly being killed.
Disinfecting spray is also great for your car. It can be sprayed on the seats, dash, and steering wheel before you lock up for the day. This way, by the time you re-enter your vehicle you will be entering into a clean and disinfected environment. Small buttons on the dash may be too difficult to wipe down with a wipe so the spray is the perfect solution.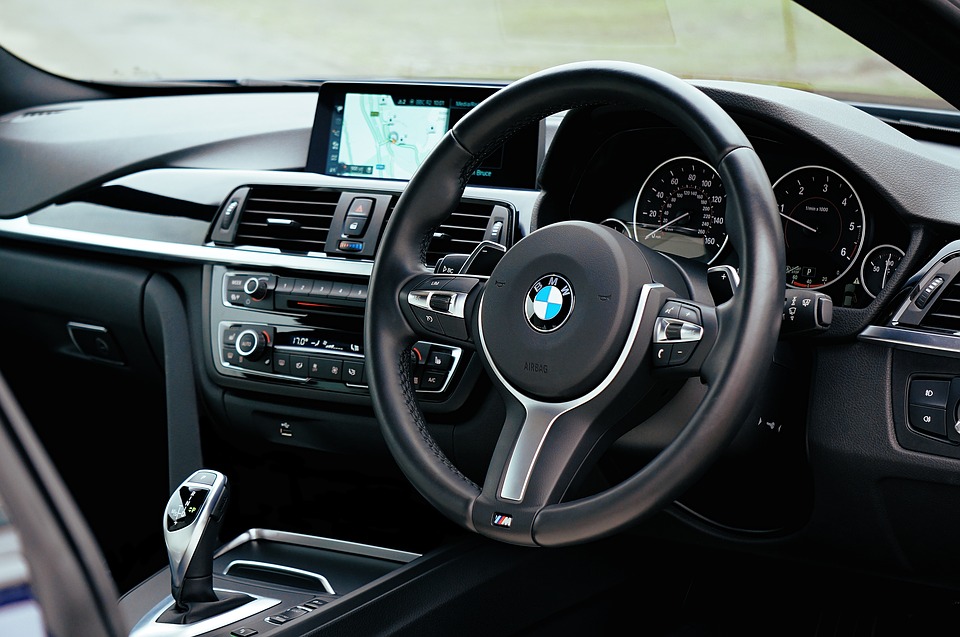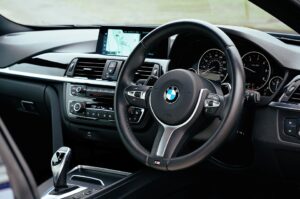 Bleach Mixture
Unfortunately, neither of the above suggestions will work for cleaning your floors. It's illogical to wipe down the floors of an entire home with a disinfecting wipe or to clean all floors with a spray. Instead, use a bleach mixture.We track in a lot of junk and germs on our shoes. Depending on if you allow shoes in the house or not, these germs can be tracked all over the home. This is why it's important to disinfect floors as well.
Even if you are currently leaving your shoes outside the door to help stop the spread of this virus, it is still a good idea to clean your floors on a regular basis. Simply fill a bucket or bin with one cup of bleach and five gallons of water and use a mop to clean any flooring. You should not be using this bleach mixture on your carpets. In addition, bleach shouldn't be used on hardwood floors because it can strip the color. You'll need to use a hardwood specific cleaning product.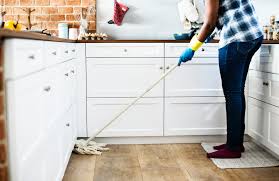 Hydrogen Peroxide
You might have some hydrogen peroxide in your medicine cabinet. If you do then you're in luck. This substance can be used to clean many surfaces, especially in the bathroom. Pouring it on the counter top, in the toilet, or in the sink and letting it sit for approximately ten minutes ensures it is killing germs. In addition, it can be used to clean your toothbrush. This is especially helpful if you have been showing symptoms and want to be sure you are cleaning your brush in between each use. After you use the hydrogen peroxide, and let it sit for ten-fifteen minutes, you'll want to scrub the surface and then rinse with water.
Try putting the hydrogen peroxide into a spray bottle. This will make it easier to cover a larger area. This also helps to regulate how much is being used.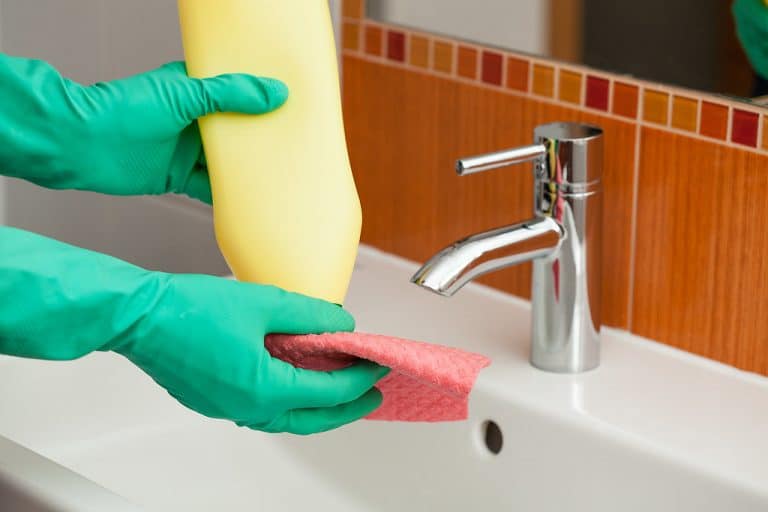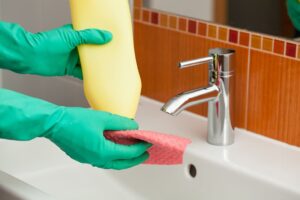 Cleaning Your Car
Cleaning your car is very similar to cleaning the home. As previously stated, a disinfecting spray can be used to clean the seats. Wipes can be used on the steering wheel, gear shift, handles, seat belts etc. Be sure to wipe down all surfaces you have touched including the ignition, your keys, the outside handle, and the visors. If you car happens to have a touchscreen display you should really only use a microfiber cloth to clean it unless otherwise stated in your manual.
In addition, if your vehicle has leather seats you should not spray them with any product except for leather cleaner. Again, you can always check your manual to be sure what you can use on your upholstery.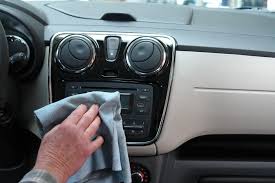 Other Items You Should Clean
Due to the fact that we're talking about cleaning and disinfecting your home and your car you should also be aware of other important items to clean on a regular basis. We often forget the things that we touch most. Your cell phone should be wiped down with a disinfectant wipe, or sprayed with a disinfectant solution, at least once a day. If you are currently leaving your home and are using your phone while you're out you should be cleaning it upon arriving back to the house.
Your keys are another item you should be cleaning daily. Every time you use them they should be sprayed or wiped down.
Other devices such as tablets, iPads, or computers can be wiped down and the keyboards can be sprayed. If you use a mouse then that should be disinfected as well.
Your debit or credit cards should also be wiped down after each use. You're obviously using them outside of the home, which in turn means they may be coming into contact with the coronavirus. Use a wipe to be sure they are clean before you use them again.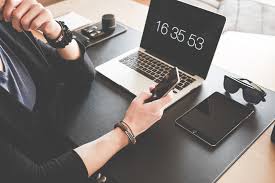 As we all know, after you clean any item or area you should always wash your hands. Be sure to scrub for at least 20 seconds in order to kill the virus. Cleaning your home and your car on a regular basis will help keep you safe and healthy as well as help to flatten the curve overall.