Whether you're camping for fun and recreation or exploring the most desolate areas on Earth you'll want to be sure you have the ability to see in the dark. Having a light or lantern is absolutely essential when you're out exploring in nature.
You never know what you might run into, or when your vision may be hindered. (Think: dark cave or cavern). We break down the best camping lights for you to make your life just that much easier.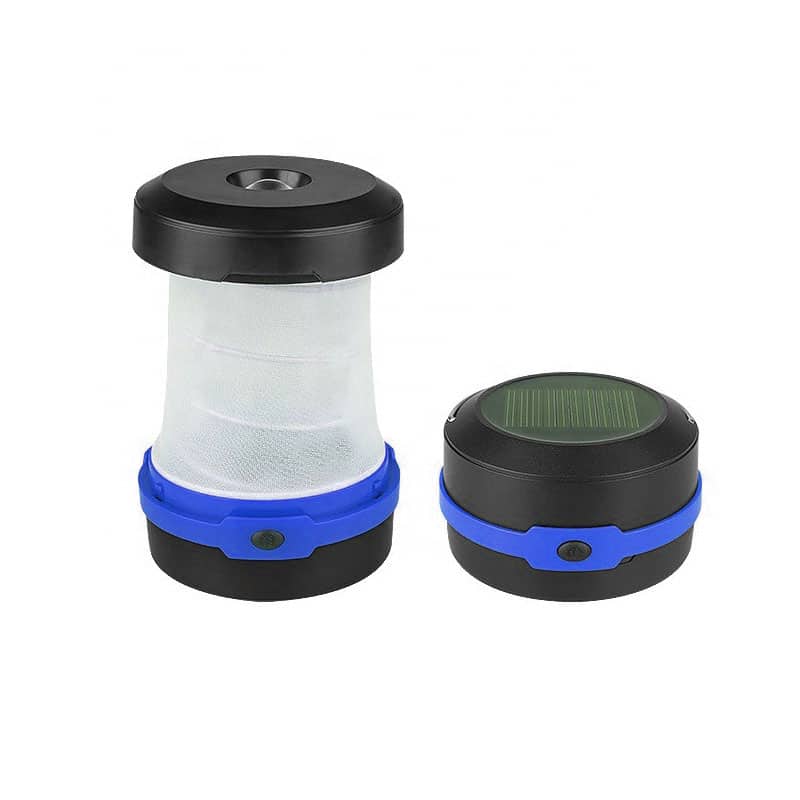 If you're in a survivalist situation and suddenly need light you're going to kick yourself if you either forgot the batteries or your lantern isn't charged. This is why this particular light is so amazing. It has multiple charging methods. Not only is it solar powered but you can also charge it quickly and easily with the USB plug charging cable. Depending on your situation and where you are using it, both features might be especially helpful.
In addition, this light contains an 800mAh battery bank so you can actually charge your cell phone or other devices from this light. Perfect for late-night cookouts or while traveling
The Solar Camping Lantern comes in numerous colors and has three modes: Low, Bright, and SOS. The SOS setting is a signal strobe and can be used in an emergency situation.
DETAILS:
-Collapsible for easy storage
-Can be used as a flashlight (when collapsed down) or as a lantern (when opened fully)
-Has 3 settings, low, bright, and SOS strobe
-Can last for 10 hours on low mode or 5 hours on bright
-SOS strobe lasts up to 6 hours
-Weight: 5 ounces for easy carry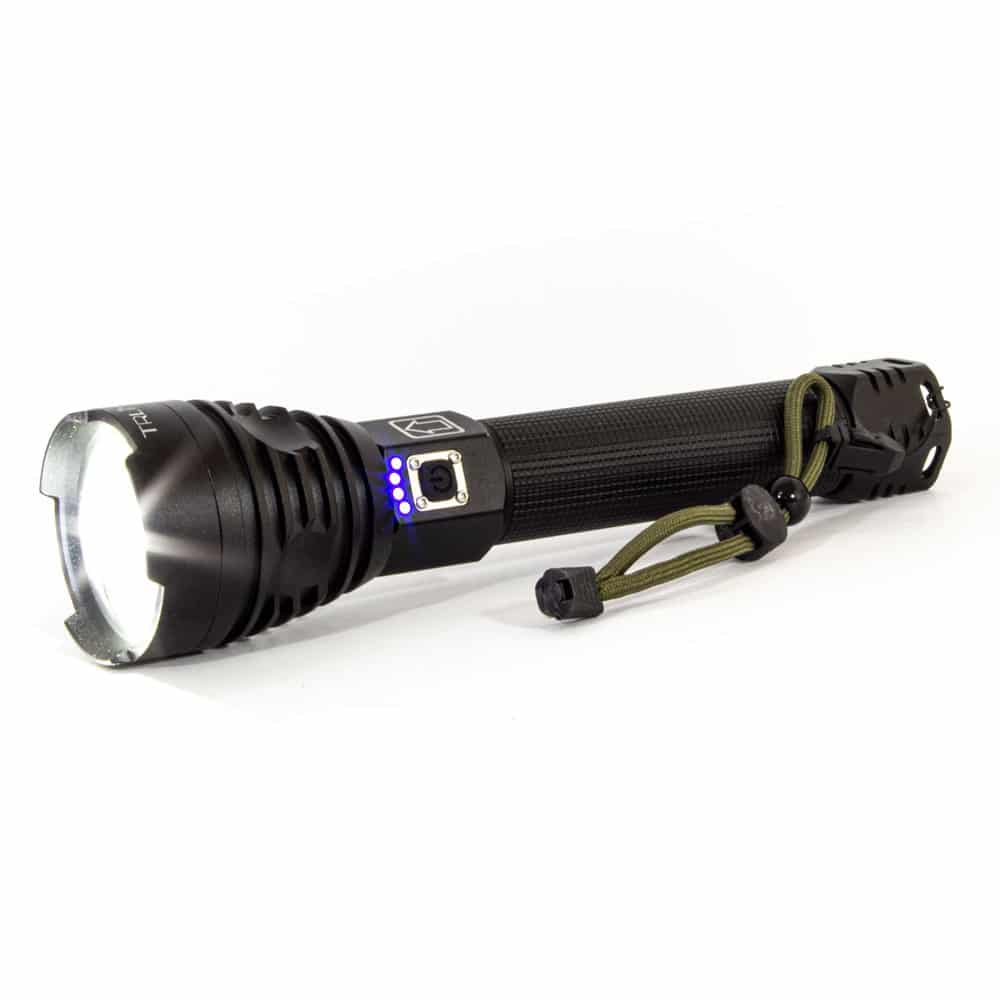 Depending on what purpose you plan on using your light for you may prefer to have a flashlight as opposed to a lantern. That's where this product comes in especially helpful. Perfect for camping, hiking, hunting, barbeques, power outages, and more.
Even though this flashlight is built to handle extreme situations doesn't mean that you can only use it for that. It has an aluminum alloy body, a convex lens, and a super bright LED chip for an even brighter output. It is currently one of the brightest rechargeable flashlights on the market.
You'll always want to be sure your flashlight is charged or has enough battery life. Luckily for you, this device has a life display right on the handle so you never have to wonder when you'll run out of juice. It can be recharged easily with a micro USB charger, and solar as well. It even fully charges in as little as 6 hours so no waiting around for endless amounts of time.
DETAILS:
-IPX-6 waterproof (this flashlight cannot be completely submerged in water but will work in heavy downpour situations)
-Range of above 500 meters
-3 modes of focus
-LED Model Beads: XHP90
-Made with aluminum alloy and a convex lens makes this light extremely durable.
-Contains 2 18650 rechargeable batteries
-Has 3 modes: High, low, and strobe (for emergency situations)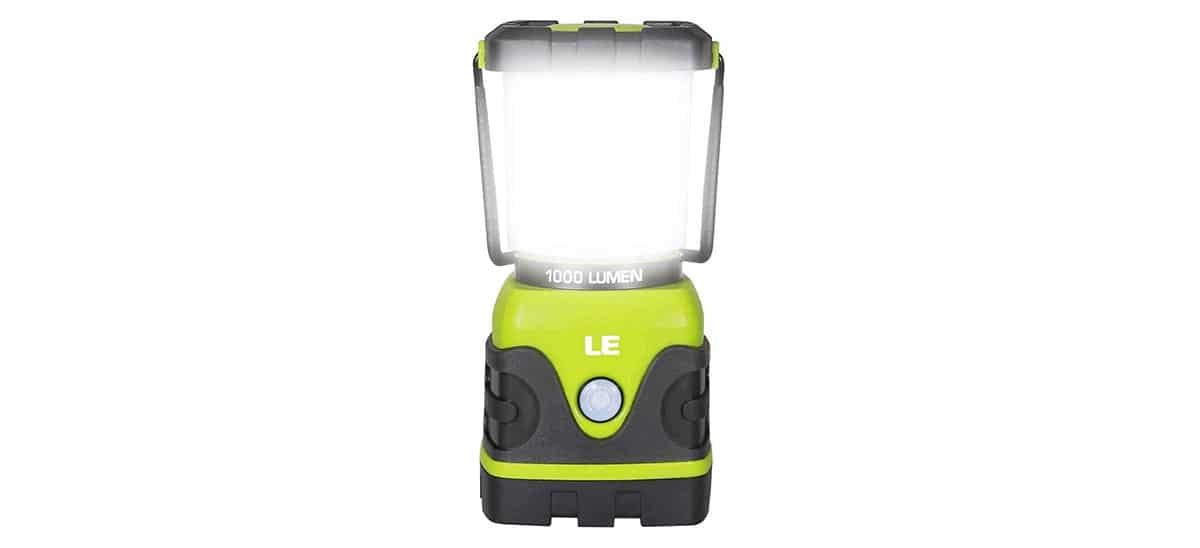 Another great product that happens to be easy on the wallet as well is the LE LED Camping Lantern that can be found on Amazon. It's perfect for hiking, fishing, camping, or emergency situations. It is powered by LED with 1000LM and has four different modes. It's portable and even has 2 hooks; one on the top and one at the base (to be hung upside down).
This lantern has a waterproof score of IPX4. This means it cannot be submerged in water, will not be good in heavy downpour situations, but can be splashed with light water and still be effective.
Although batteries are not included with this device it is said that using 1.5V 3 x D batteries enables it to be used for 12-24 hours. The various lighting options can impact the length of usage. The options are as follows: 700lm (cool white), 300lm (warm white), 1000lm (cool white), and 1000lm flashing mode. Reviews of this product conclude that for a tiny lantern is actually gives off quite a bit of light.
DETAILS:
-comes with a 2-year warranty
-Water Resistant: IPX4
-Has four lighting modes
-Brightness of 1000LM
-360 degrees of lighting
-Removable cap, and two hooks, so it can be hung upsidedown if desired
-Batteries not included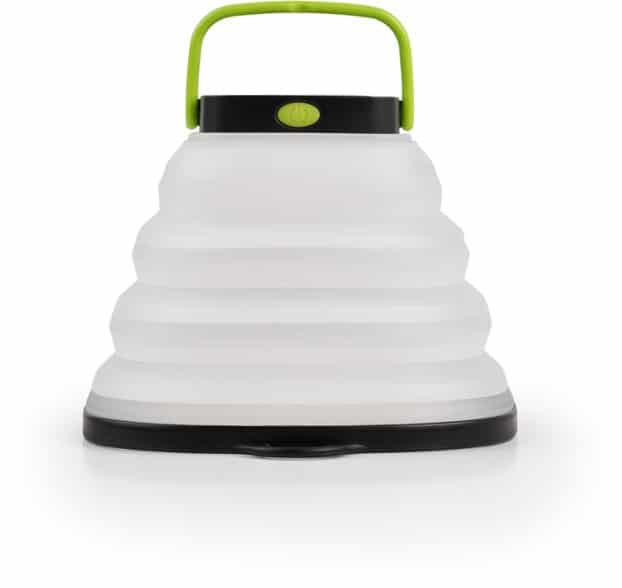 If you're looking for a portable and packable solar light that won't take a chunk out of your wallet then you've found the right one. At just 20 bucks this 60-lumen max output isn't incredibly bright but it will definitely offer a nice glow.
It's super lightweight (only weighing just over 3 ounces) so it'll be perfect for a supplementary light or for casual situations. This may not be best for emergency situations just because it only has 60-lumens max.
This light does claim to have a max run time of 35 hours, although we can't be sure of that without verifying. It is also solar powered so simply set it out in the sun to charge and then use at night.
DETAILS:
-Charges via micro-USB or solar
-Can be opened fully or collapsed for a smaller area
-5 LED bulbs
-Made with silicone and ABS plastic
-Max output it 60 lumens
-Has 4 light settings including a "flickering candle" mode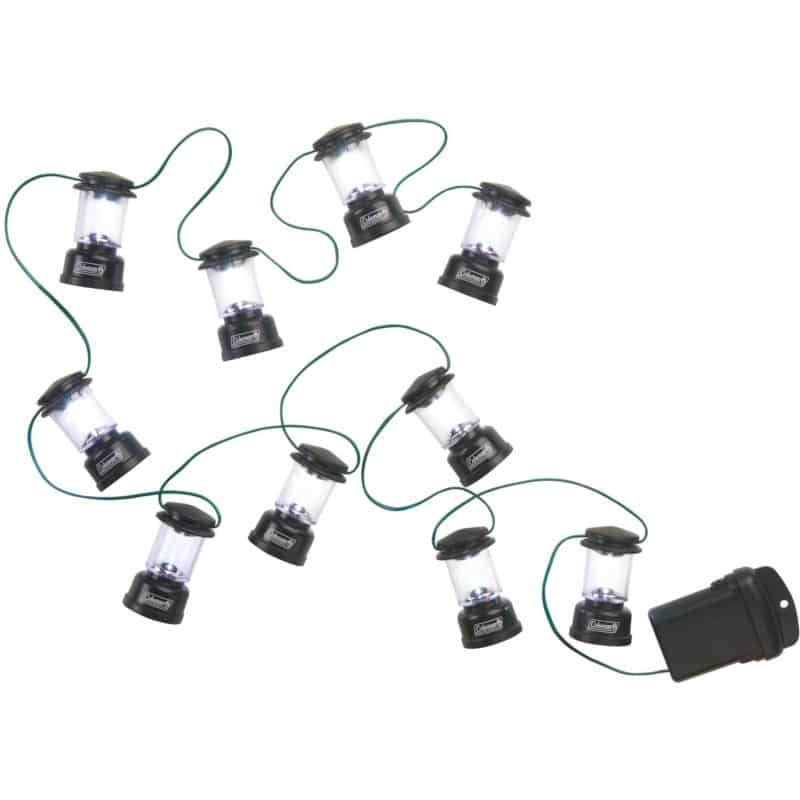 If you're looking for a unique way to light up your camping space or backyard BBQ then look no further. These Coleman LED string lights are not only fun to look at but they also provide a decent amount of light. These are more for decorative purposes so I wouldn't recommend using these for any type of emergency situation.
There at 10 tiny LED lanterns on each string that operates on 3 AA batteries. The string is approximately 80 inches long and weighs less than a pound making them incredibly portable.
It's said that each strand runs for about 20 hours on one set of batteries, so if you're planning on multiple nights with them on maybe try to remember to pack some extra AA batteries.
DETAILS:
-Uses 3 AA batteries (not included)
-Weighs less than a pound for easy carry
-Can run up to 20 hours on a set of AA batteries
-Each lantern (total of 10 on a string) measures 2.32-by-1.04-by-3.39 inches (W x H x D)
-Not water-resistant so don't expect them to withstand any major rain
Support us! Sirius Survival may earn a small commission from affiliate links in this article.
Thank you for your support!