Let's face it if you're out camping or on an adventure, you will eventually need to use the bathroom. you have two real options here. Go behind a bush or tree, or use a portable camping toilet.
Most survivalists are probably most familiar with digging a hole and using the bathroom behind some trees. Then, once you're done, you cover it up. Easy right? But this isn't your only option anymore.
No need to rush doing your business, no need to fear being spotted by some hikers, you can now relieve yourself with more comfort.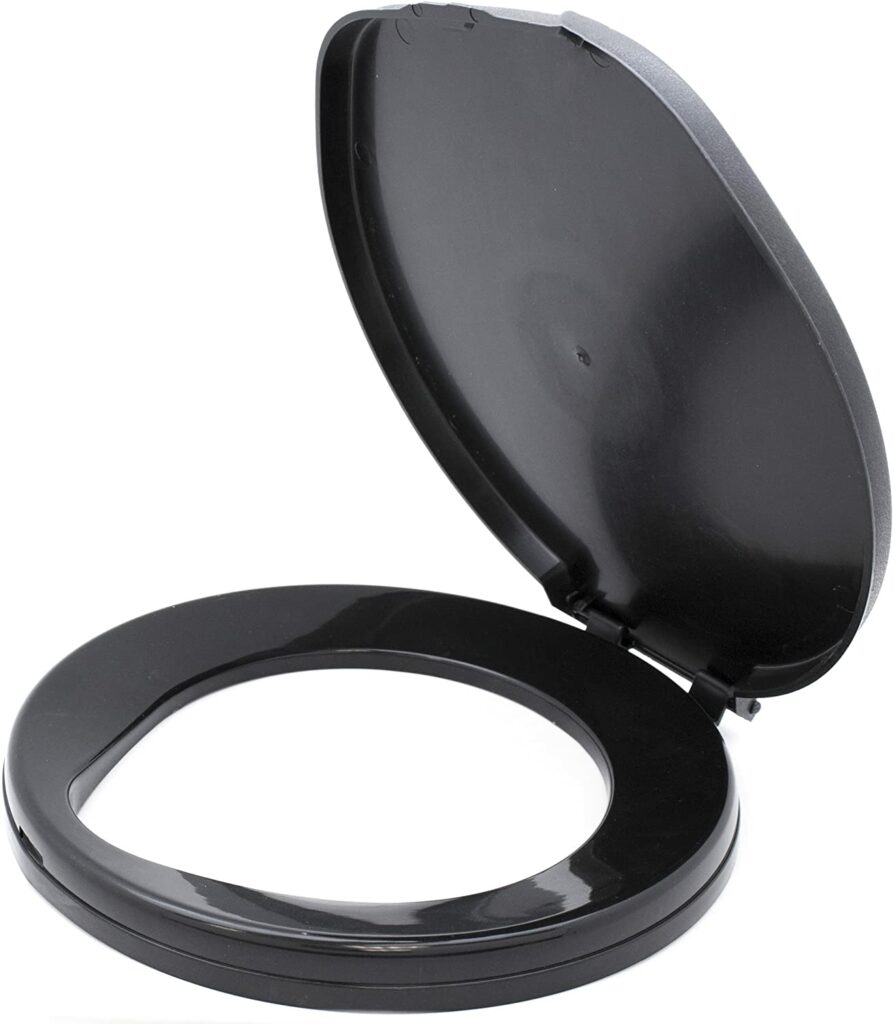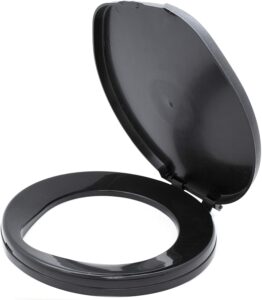 Why Do I Need One?
First, let's break down why you should even own a portable toilet. Camping toilets have been around for a really long time, they were most common among RV-ers and survivalists but they are now becoming more well-known.
They are a more sanitary option and quickly becoming a lot more popular among campers and nature-goers. When talking about toilets, you need to realize that not are toilets are created equal. It's a definite possibility that you'll become nice and close with this gear, so be sure you're picking out a good one.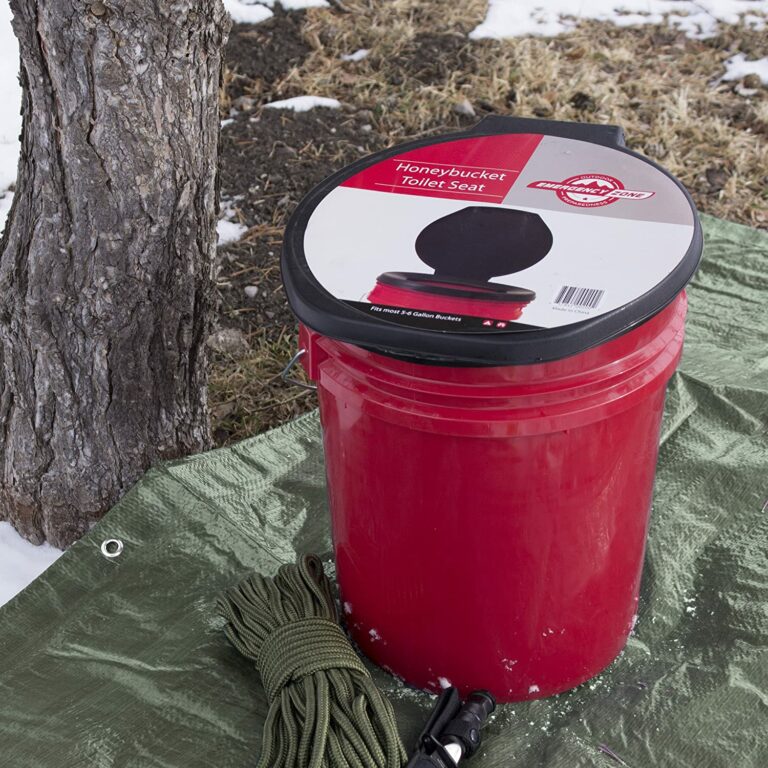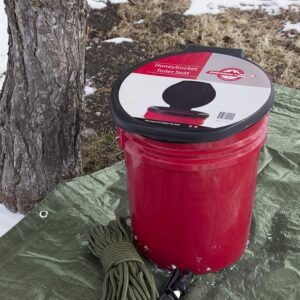 Moreover, you'll get to avoid digging holes in the ground, you'll be able to avoid nasty public-outhouses that have had hundreds of people sitting on their toilets, and your own personal toilet will be much more comfortable and familiar. Not to mention you wouldn't be surrounded by other people's feces and urine. When using a public restroom there's almost always a definite odor that surrounds you from the moment you walk in. No need to worry about that anymore.
How Does it Work?
Interested in how a portable camping toilet really works? It's really pretty simple, and there are only a few components of a portable toilet. The seat, something that raises the seat off of the ground, and a catching system. Almost every portable camping toilet requires you to use waste bags. This is the easiest way to remove of the waste Otherwise, the option is to clean the inside of the toilet, and that's not a fun job for anyone.
To use your toilet you simply set it up, have a seat, do what you've got to do, and then remove the bag and dispose of it.
What Should I Look For When Purchasing?
As previously stated, it's pretty important to find a portable camping toilet that is right for you. Not all toilets are created equal. You'll want to be sure it's portable. If you could transport the toilet from your home bathroom out into the woods with you would you? So why get something uncomfortable for when you're camping?
Test out how heavy the toilet is for transferring. You'll probably want it to be light in weight since you'll most likely be carrying it. If you plan on driving to your campsite, you may not need to focus on the portability of your item. You will, however, need to be sure it is easily movable so it can get to wherever you're going and can fit inside of your vehicle.
You'll also want to keep in mind, much like when you are purchasing a vehicle, the more bells and whistles an item has the more risks for things malfunctioning. You really only need a few basic functions out of your portable toilet. So maybe spare the fancy ones, that's only more areas that are apt to have an issue.
Speaking of having issues, you're probably going to want to be sure that your portable camping toilet is sturdy. You definitely don't want to be slipping and sliding around. You don't want to worry about it collapsing or if it's going to topple over.
Top 4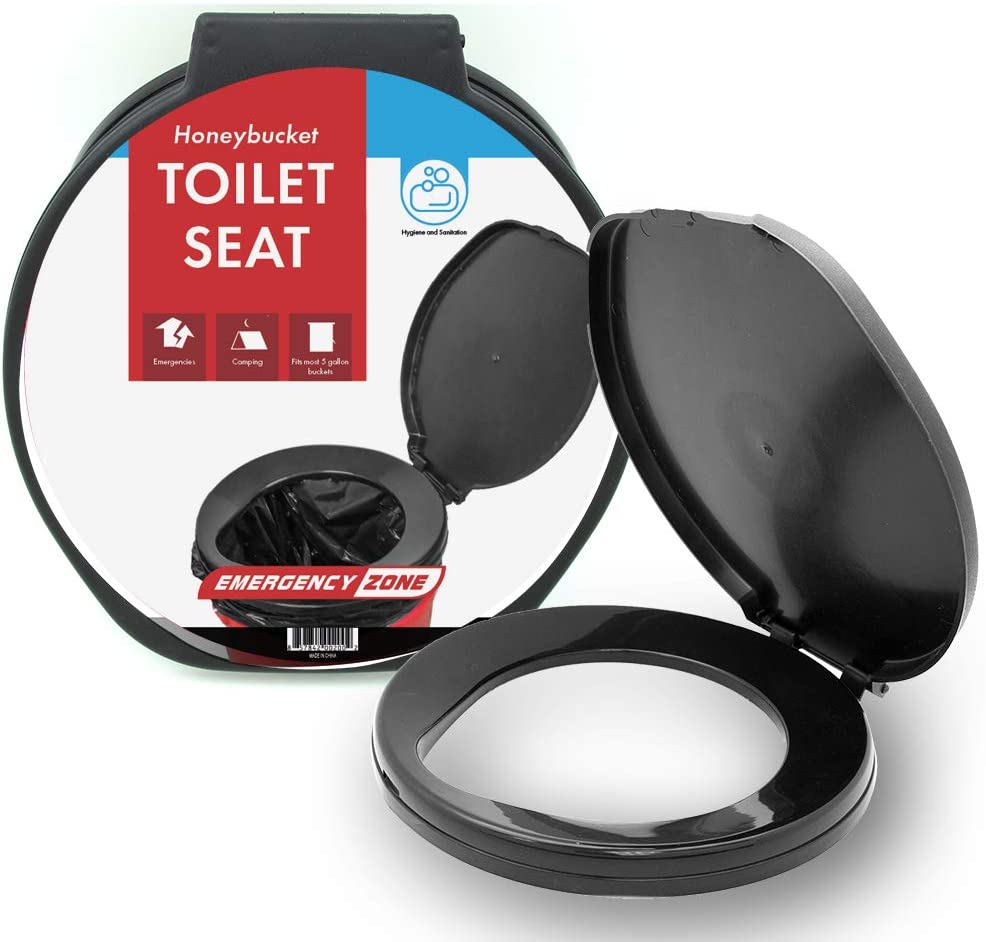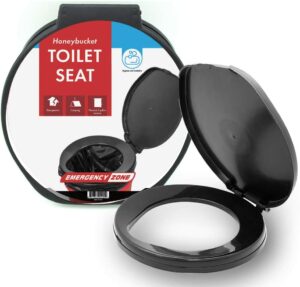 This one is pretty self-explanatory. It's a simple snap of seat that first just about and regular 5-gallon bucket. It essentially lets you transform any receptacle into a toilet. Easy and convenient. This is pretty much as simple as it gets. Purchase this on Amazon for a pretty low price and have comfort and convenience when you're camping.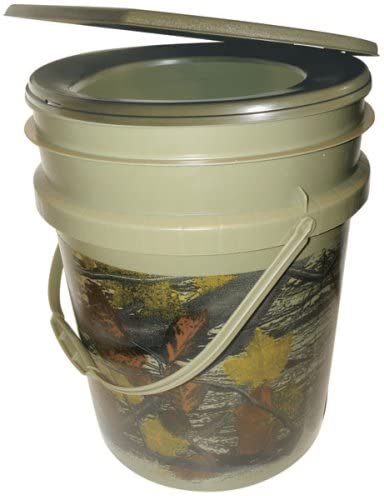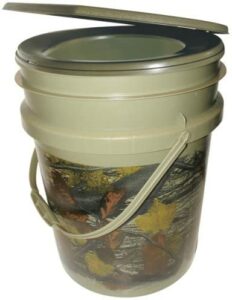 This toilet, obviously designed for hunters, in camouflage. No worries standing out to anyone while on the john, because you won't be able to be seen. Blending in with the foliage is definitely a plus.
This option is super affordable, especially if you're not thrilled about adding one of these to your camping kit. This particular toilet has a 5-gallon receptacle so you'll never have to worry about it becoming too full of your waste.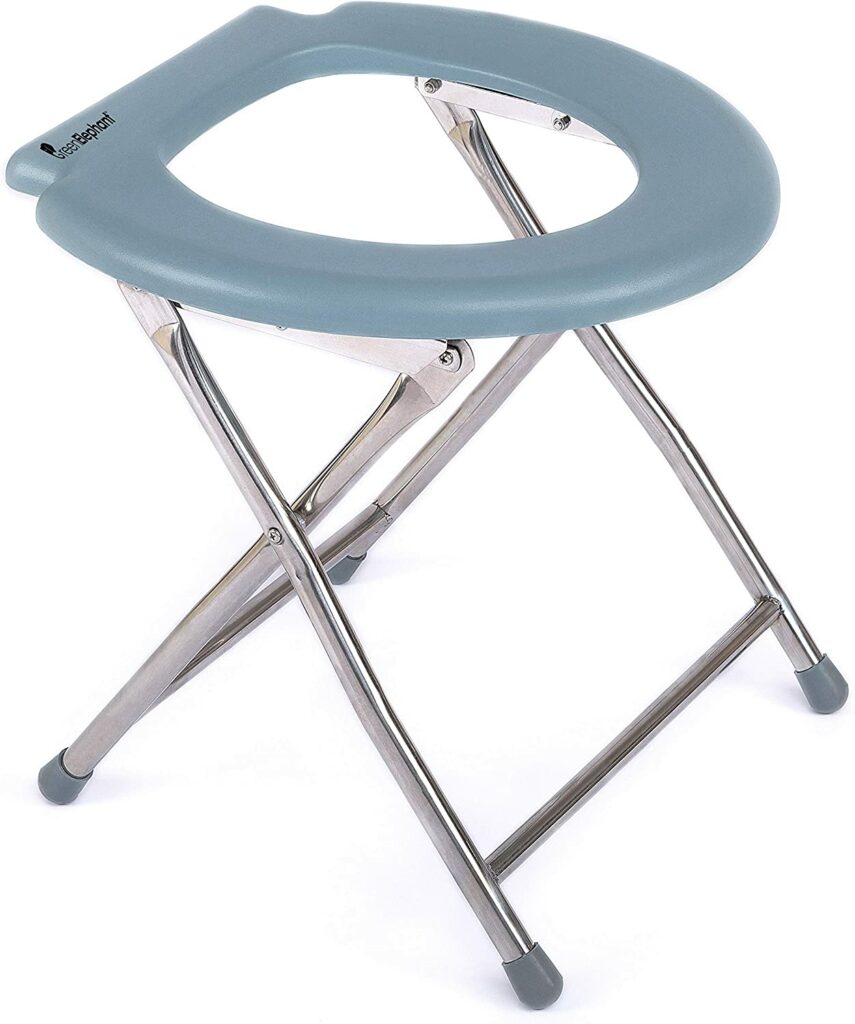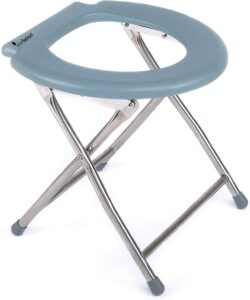 This particular option is a bit more complicated than simply snapping a seat onto a bucket. With this toilet, it's actually foldable on a 4-legged stainless-steel frame. It says it can support up to 450 pounds of bodyweight, although, we haven't tested that. It's super lightweight at only 3.5 pounds and can be easily transported. For this particular travel toilet, you'll need to place your receptacle (either a bag or a bucket) underneath the seat.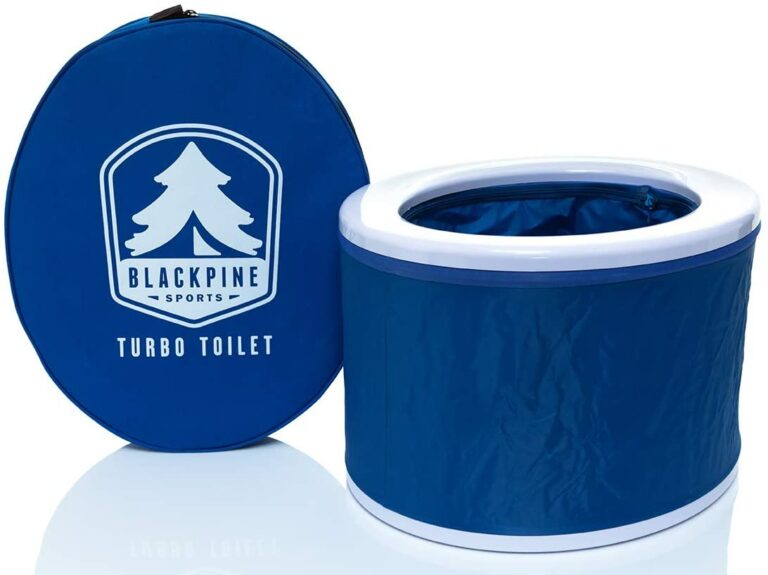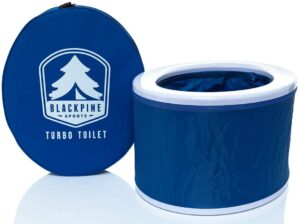 As if things couldn't get any cooler around here, the Black Pine turbo toilet has a unique popup design. It's perfect for camping, hiking, even long road trips.
It's super easy to break down and then it simply pops back up again when you need it. The entire thing comes in a zippered storage case for easy transport. It can only hold up to 2 liters of waste and there is no receptacle that can be removed. You will have to actually dump and clean the toilet. We've also been told it can hold up to 330 pounds of bodyweight. Again, we haven't tested this.
No matter where you go, you'll want to be sure you can comfortably relieve yourself. This may not be your top priority but this is definitely a luxury you shouldn't have to give up just because you're camping. Grab one of these portable toilets and make your next hiking adventure a more comfortable one.